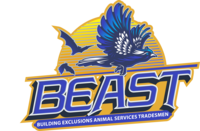 Dear Valued Clients
Our company, Varment Guard Wildlife Services, has acquired Beast Wildlife Solutions. 
We welcome the opportunity to serve our Beast Wildlife Solutions customers! You can count on our integrity and expertise.
Varment Guard is a highly respected, family-owned company in business for over 38 years. You have our commitment that we are here for you now and will be for many years to come. Welcome to the Varment Guard family!
Welcome to Varment Guard!
What This Means For Our Clients
Service quality will remain top-notch and you will benefit from some nice improvements in our service process.
Your cost for service is not changing.
Our clients and our employees remain our most important priorities.
You will notice different looking uniforms, trucks and invoices.
A number of our technicians are joining the new company and will still be serving you.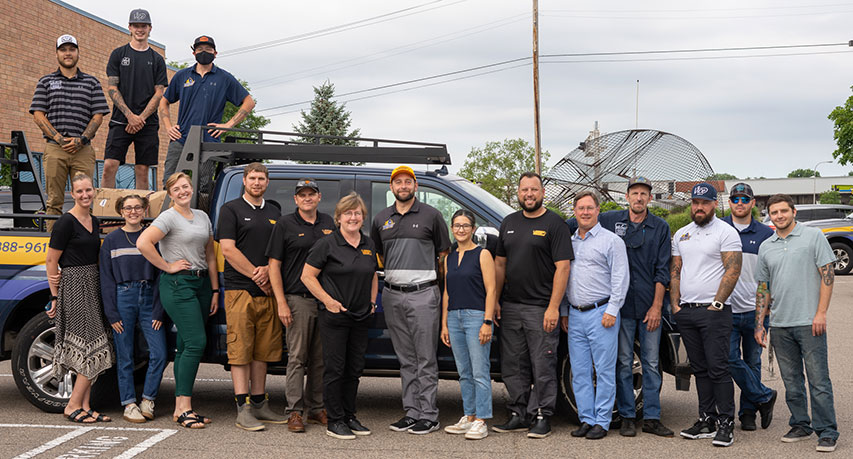 Beast Wildlife Solutions owner: Keith and his team, w/ Varment Guard owner: Stacy and her team.
Your Invoices Will Look A Little Different...
You'll notice that the invoices will look a little different and the Plunkett's name will now appear on the invoices. If you receive invoices via email, they will be coming from a different email address – billing@plunketts.net.

Experts in wildlife capture and removal in Minnesota and beyond.
What We've Learned Throughout The Merger
Our companies are more alike than different:
We care deeply about keeping family values in our business.
Our clients drive us. Without them, we don't exist.
Our collective experience in our industry has accumulated decades of knowledge and earned trust!
We're all proud of what we do. It may be just pest control to some, but to us it's a passion, and the result is consistently remarkable service.