Where Can I Find Wildlife Removal & Control Near Me?
Residential and Commercial Wildlife Control
Whether you're looking for wildlife control for your home or business, Varment Guard is here to help. We offer expert service to the following areas:
Varment Guard now offers wildlife services in areas of Northern KY.
Our service area is always expanding, contact us today to see if we can provide service in your area!
Bird Control & Removal - Service Area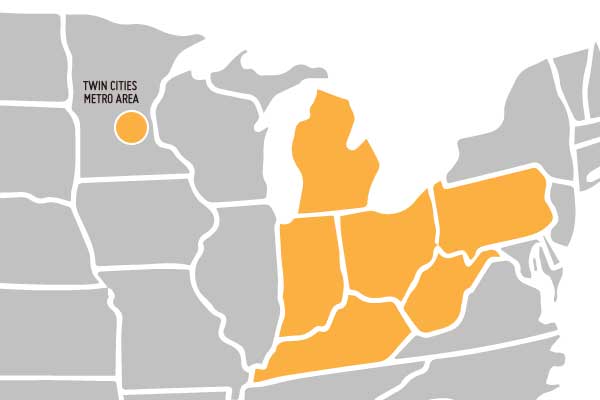 PARTIAL LIST OF THE MAJOR CITIES WE SERVE:
Akron - Cleveland - Evansville - Indianapolis - Philadelphia - Ann Arbor - Columbus - Fort Wayne - Lafayette - Pittsburgh - Bloomington - Dayton - Frankfort - Lansing - Toledo - Charleston - Detroit - Harrisburg - Lexington - Fayette - Youngstown - Cincinnati - Dover - Huntington - Louisville - Minneapolis St. Paul
To see if we provide service in your area, Contact Us today!
When it comes to pest bird control and management, no job is too large or too small. We offer bird management services well beyond our primary service areas listed above.
Did you know that birds are actually a very common and costly problem for businesses all over the US? When birds nest on or near your property, they make all kinds of problems for you, your employees, and customers. Sometimes, these problems can be expensive to fix or even dangerous! Learn more about our bird solutions.
Professional bird control services are currently available in the following states:
Ohio
Indiana
Michigan
Kentucky
Panhandle of Maryland
Pennsylvania
Minnesota