Residential Home Wildlife Control
Do you have wildlife causing problems in or around your home? Get professional wildlife control and removal from Varment Guard today!
Looking for Humane Wildlife Control Services? You're in the Right Place.
Varment Guard provides environmentally-sound nuisance animal removal and prevention. Our highly-trained and licensed technicians are passionate about providing you with the most up-to-date and innovative animal control and wildlife removal techniques.
From animal trapping to wildlife removal, Varment Guard is the solution to all your wildlife problems, from animal capture to exclusion and prevention to odor control and property damage repair.   Schedule a service today or learn more about residential wildlife services below:
Need a Wildlife Inspection?
It's evident that animals are finding their way in, but the question is, how? Through a comprehensive inspection, we'll pinpoint those small and inconspicuous entry points that animals exploit to gain access.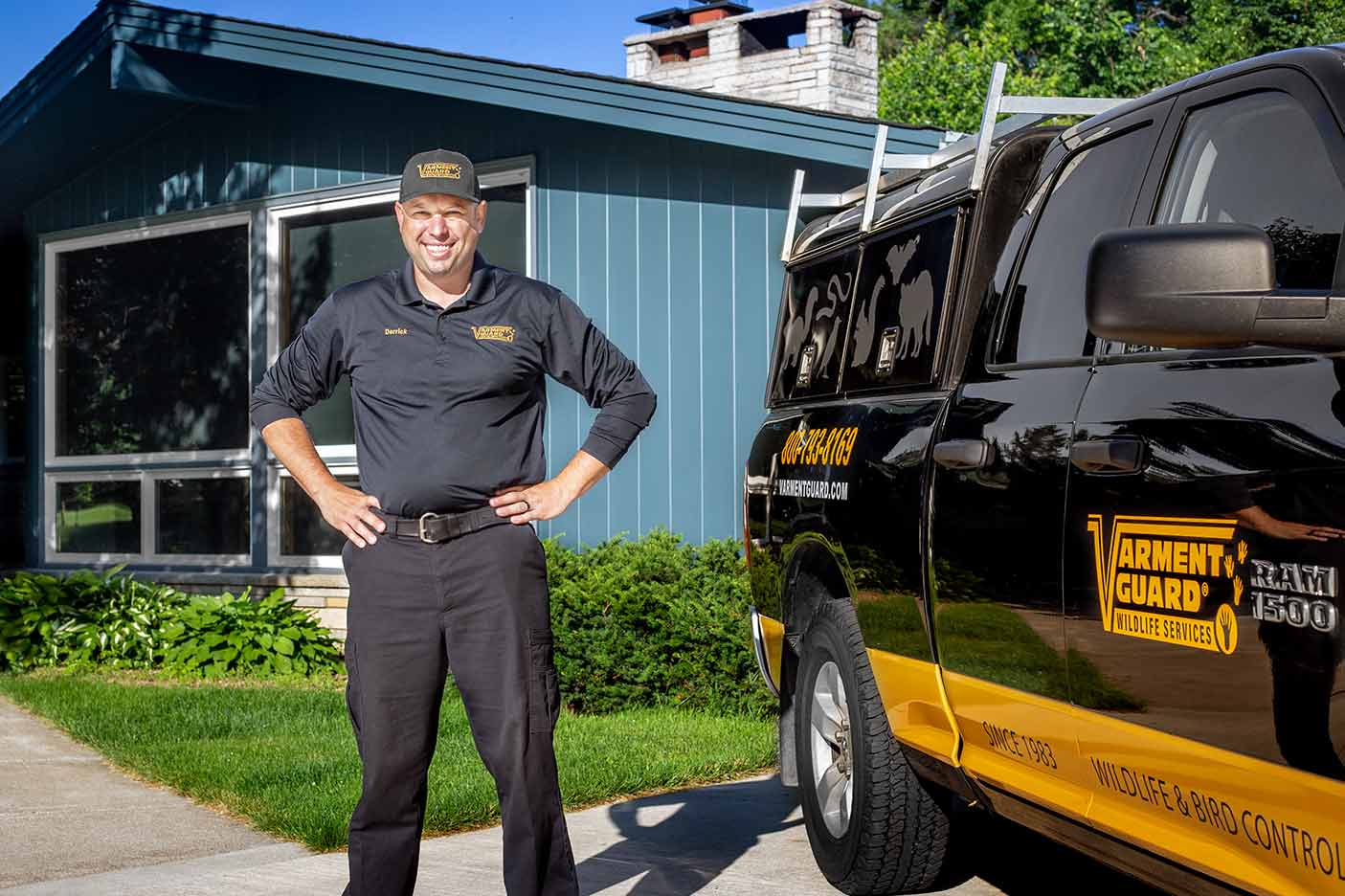 We Set the Standard of Excellence for Residential Wildlife Control
Our experienced and professional wildlife control service technicians are licensed, insured, and will serve you with great care and knowledge.
We have 100% customer satisfaction guaranteed. So you can be confident that our services will give you peace of mind when it comes to your wildlife issues. Our steps to successful residential animal removal and control include:
Thorough inspection to identify the pest and their entry points (attic inspection, roof inspections, and foundation inspection for example)
Removal of the animal and exclusion to prevent future re-infestation
Use of the best and most up-to-date methods for removal and exclusion
Trapping assurance and 5-year warranty on all exclusions
Get started with our wildlife removal services!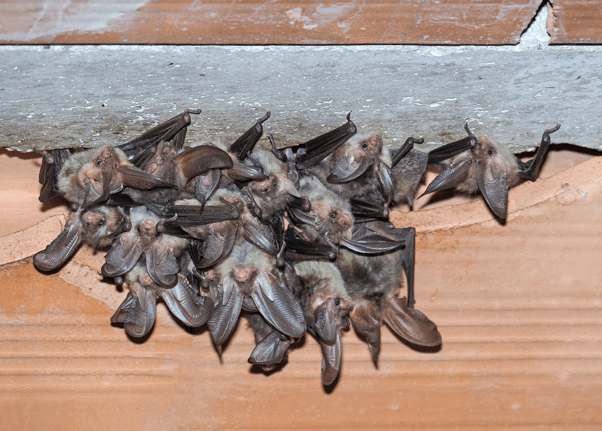 We Seal It Up for Wildlife Prevention!
After Varment Guard successfully removes animals from your home, the last thing you'd want is their return. We'll secure those entry points, ensuring your home is off-limits and free from further intrusions.
What Kind of Residential Wildlife Services Does Varment Guard Offer?
We provide professional wildlife services for bats, raccoons, squirrels, ground moles, and much more. From emergency bat removal services to raccoon removal services to dead animal removal, Varment Guard has experience with virtually all types of wildlife infestations.
Don't let wildlife issues wreak havoc on your home! Not only can our professional technicians get rid of your wildlife problem, we can keep the problem from returning. A few of our most common residential services include:
Chimney Cap Installation
And Much More!
Where Does Varment Guard Offer Residential Wildlife Services?
Whether you're looking for bat removal, raccoon removal, or squirrel removal, Varment Guard can get the job done. We offer wildlife control services in Indiana, Michigan, Minnesota, Ohio, Pennsylvania, Kentucky, and more. 
From
Indianapolis, IN
to
Minneapolis, MN
, from
Detroit, MI
to
Pittsburgh, PA
, we've got you covered. Check out our service area map below or visit our
location page
for more information!
Varment Guard: The Ultimate Choice for Humane Control of Nuisance Wildlife
When conflict occurs between people and wildlife, Varment Guard has always been there to provide resolution to all your wildlife issues. When an unwanted animal invades your home or property, we have the training, experience, and tools to provide the best solution to your problem.
Not only do we remove animals from areas like attics, walls, sheds, and decks, we also offer permanent solutions to prevent animals from entering those areas in the future. We get it, if you've got wild animals causing problems near your home, you want the issue taken care of right away. That's why you should get in touch with Varment Guard today to get and keep nuisance wildlife away from your property.
Explore Our Residential Wildlife Services
The solution to most wildlife problems is about more than simply removing a wild animal. At Varment Guard, we offer removal and trapping, exclusion and prevention, cleanup and odor control, and home repair services to make sure your wild animal issue is taken care of. Learn more about our wildlife services below:
BATS IN HOME • BIRD IN VENT • BIRD NESTS & DROPPINGS • CHIMNEY CAPPING • DEAD WILDLIFE REMOVAL • DEER IN GARDEN • GOOSE DROPPINGS • GOPHERS IN YARD • GROUNDHOG UNDER DECK • MOLE TRAPPING • OPOSSUM UNDER DECK • PIGEONS ON ROOF • RABBIT IN GARDEN • RACCOONS IN ATTICS • RACCOON TRAPPING • SKUNK TRAPPING • SNAKE IN THE HOUSE • SQUIRREL IN HOME • SQUIRREL TRAPPING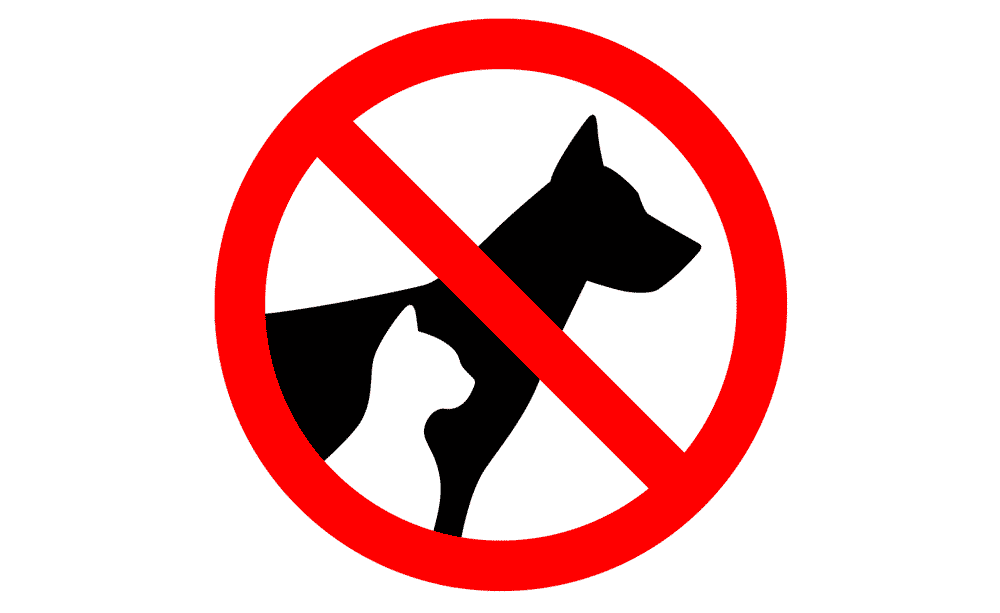 We do not provide stray pet services.
We Have Over 130 Years Of Experience
Our team has over 130 years of combined experience in wildlife control and bird management. This means when you work with Varment Guard to solve your nuisance wildlife issues, you have experts on your side.
We Offer Innovative Solutions
In addition to our humane approach to wildlife control, we use customized methods to meet each clients' unique needs. We are equipped to handle homes of any size and wildlife infestations of any kind.
Our Team is Highly Trained & Educated
Nearly 90% of our wildlife service professionals have an associate's or bachelor's degree in wildlife management. Our remaining staff are all certified and have achieved a level of higher learning in their field.
We Employ Licensed & Certified Professionals
Our staff is required to be licensed, certified, and/or members of all local, state, and federal governing bodies. You won't find efficient and skilled wildlife exterminators or wildlife professionals like the Varment Guard team anywhere else!
Frequently Asked Questions: