Safe and Humane Wildlife Solutions for Your Business
Varment Guard provides environmentally sound nuisance animal removal and prevention. Our highly trained and licensed technicians are prepared to keep your business free of problem wildlife! We are passionate about providing our customers with the most professional, updated, and innovative techniques for animal control and wildlife removal.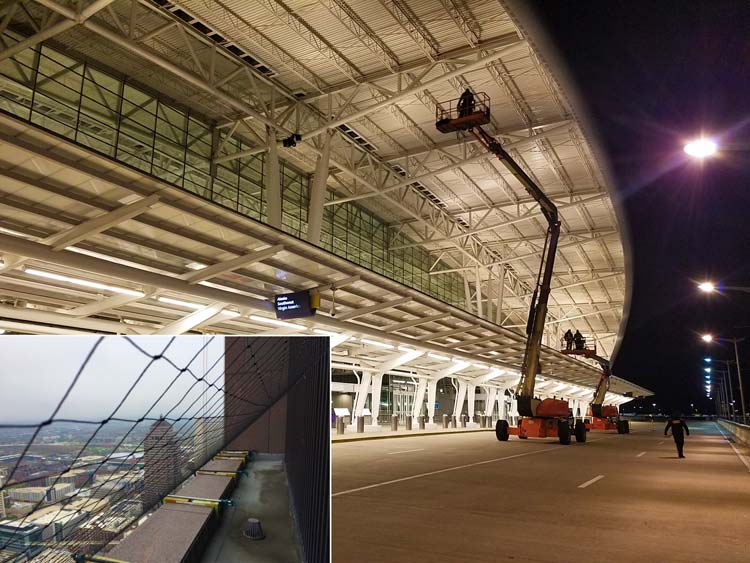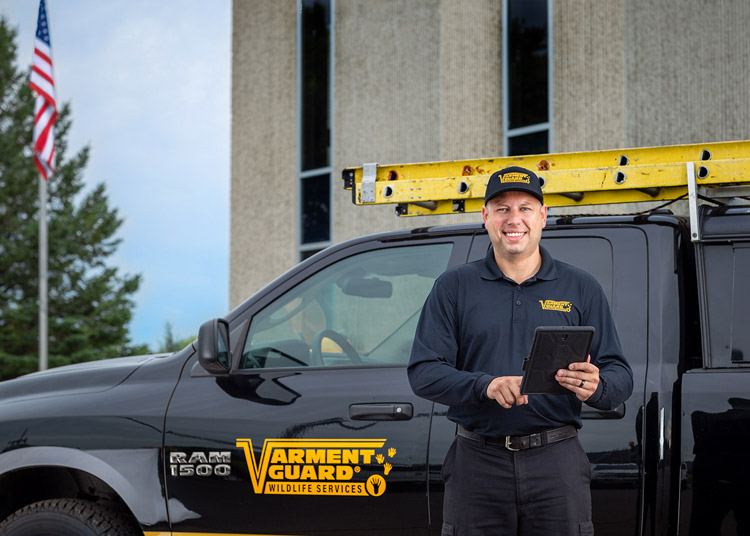 Setting the Standard of Excellence
At Varment Guard we offers an innovative set of wildlife control services for the humane removal and handling of nuisance animal problems.

Our steps for successful wildlife control:
Correct identification of the wildlife pest.
Alter the habitat, if possible, for prevention.
Use the appropriate control method.
Monitor the site for re-infestation.
Our highly trained and certified technicians have provided environmentally responsible and ecologically sound solutions to businesses for over 36 years.  Contact us today!
What kind of commercial wildlife services does Varment Guard offer?
We provide professional wildlife services for bats, raccoons, squirrels, ground moles, and much more.

From emergency bat removal services to raccoon removal services, Varment Guard has experience working with most types of wildlife. A few of our most common commercial services include: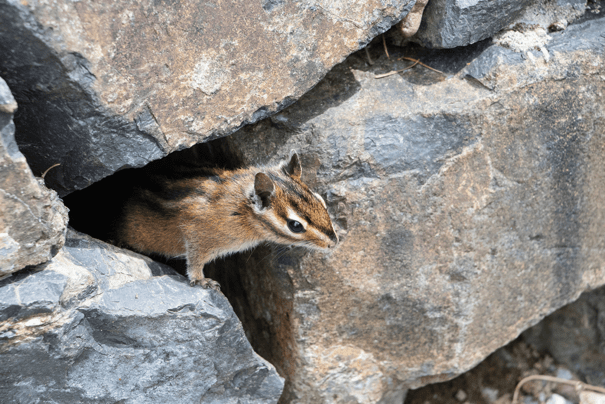 Where does Varment Guard offer commercial wildlife services?
Whether you're looking for bat removal for your business, raccoon removal near you, or squirrel removal services, Varment Guard has you covered. We offer wildlife control services for your business in Indiana, Michigan, Minnesota, Ohio, Pennsylvania, Kentucky, and more. Check out our service location page for more information!
Learn More About Our Residential Wildlife Services!
What Industries does Varment Guard Serve?
AIRPORT WILDLIFE MANAGEMENT • LANDSCAPERS ANIMAL CONTROL • ASSISTANCE FOR PEST CONTROL COMPANIES • DEVELOPER WILDLIFE MANAGEMENT • FOOD STORAGE FACILITIES WILDLIFE MANAGEMENT • GAS STATION WILDLIFE MANAGEMENT • GRAIN SILOS & AGRICULTURE WILDLIFE CONTROL • GROCERY STORE ANIMAL CONTROL • HOSPITAL ANIMAL CONTROL • HOSPITALITY WILDLIFE MANAGEMENT • INDUSTRIAL WILDLIFE MANAGEMENT • MALLS & SHOPPING CENTER WILDLIFE MANAGEMENT • MANUFACTURING ANIMAL CONTROL • MULTIFAMILY WILDLIFE MANAGEMENT • NEW CONSTRUCTION WILDLIFE MANAGEMENT • OFFICE PARKS & COMPLEX WILDLIFE MANAGEMENT • PARKING GARAGE ANIMAL CONTROL • PROPERTY MANAGEMENT WILDLIFE CONTROL • RETAIL & DEPARTMENT STORE WILDLIFE MANAGEMENT • RETIREMENT HOME WILDLIFE MANAGEMENT • SCHOOL WILDLIFE MANAGEMENT • WILDLIFE SERVICES FOR INSURANCE COMPANIES • WILDLIFE SERVICES FOR MARINAS
Over 130 Years Of Experience
Our team has over 130 years of combined experience in wildlife control and bird management. This means when you work with Varment Guard to solve your nuisance wildlife issues, you have an expert on your side.
In addition to our humane approach, we use customized methods to meet each clients unique needs. We are equipped to handle both small and large facilities like airports, stadiums and more.
Highly Trained & Educated
87% of our wildlife services professionals have an Associates or Bachelors Degree in Wildlife Management. For our remaining staff, all are certified and have achieved a level of higher learning in their field.
Licensed & Certified Professionals
Our staff is required to be licensed, certified, and/or members of all local, state and federal governing bodies and cultivate mutually beneficial industry associations and partnerships.