Pittsburgh, PA is no stranger to distinctive wildlife pest problems. The city's at the confluence of the Allegheny River and the Monongahela River, forming the Ohio River which plays a big part in its collection of wildlife pests. Varment Guard is familiar with all the pests that roam Pittsburgh and knows how to keep them away from your home or business.
Keep reading to learn more about Varment Guard's extensive commercial and residential wildlife removal and exclusion services.
Wildlife Pests in Pittsburgh, Pennsylvania
Your Pittsburgh home or business is at risk of an infestation from over a dozen different species from bats to snakes to squirrels. Varment Guard offers the services you need to keep these unwanted visitors away.
Expert Wildlife Control Near Pittsburgh, PA
When it comes to safe, humane, and efficient wildlife removal in Pittsburgh, PA, you can count on the experts at Varment Guard. Our professional wildlife team can help get and keep problem wildlife away from your home or business.
NOTE: Varment Guard may not service all areas represented by the map above. Please contact us for details.
Varment Guard Wildlife Services in Pittsburgh, PA
---
Keeping Critters in Their Place, Not Yours!
Varment Guard offers animal removal services and nuisance wildlife control for home residences and businesses. Our local Pittsburgh technicians are highly trained in offering comprehensive humane wildlife control solutions. Learn more about some of the most common wildlife problems in the Pittsburgh area and how Varment Guard can help solve those problems:
Quality Assured, Humane Control
The entire staff at Varment Guard is knowledgeable, trustworthy, resourceful, and passionate about preventing and solving wildlife and pest concerns for our clients. We're honored when they have something to say about it:
When it comes to safe, humane, and efficient wildlife removal in Pittsburgh, PA you can count on the experts at Varment Guard. Schedule a service today to see for yourself.
Looking for more relevant information?
There's nothing more powerful than knowledge when it comes to preventing and removing wildlife and pest problems. Varment Guard can give you the knowledge you're seeking with our ever-updating industry blog. Start with some of our more popular posts here:
Looking for efficient and humane wildlife control near Pittsburgh, PA?
Get in touch
with the experts at Varment Guard today!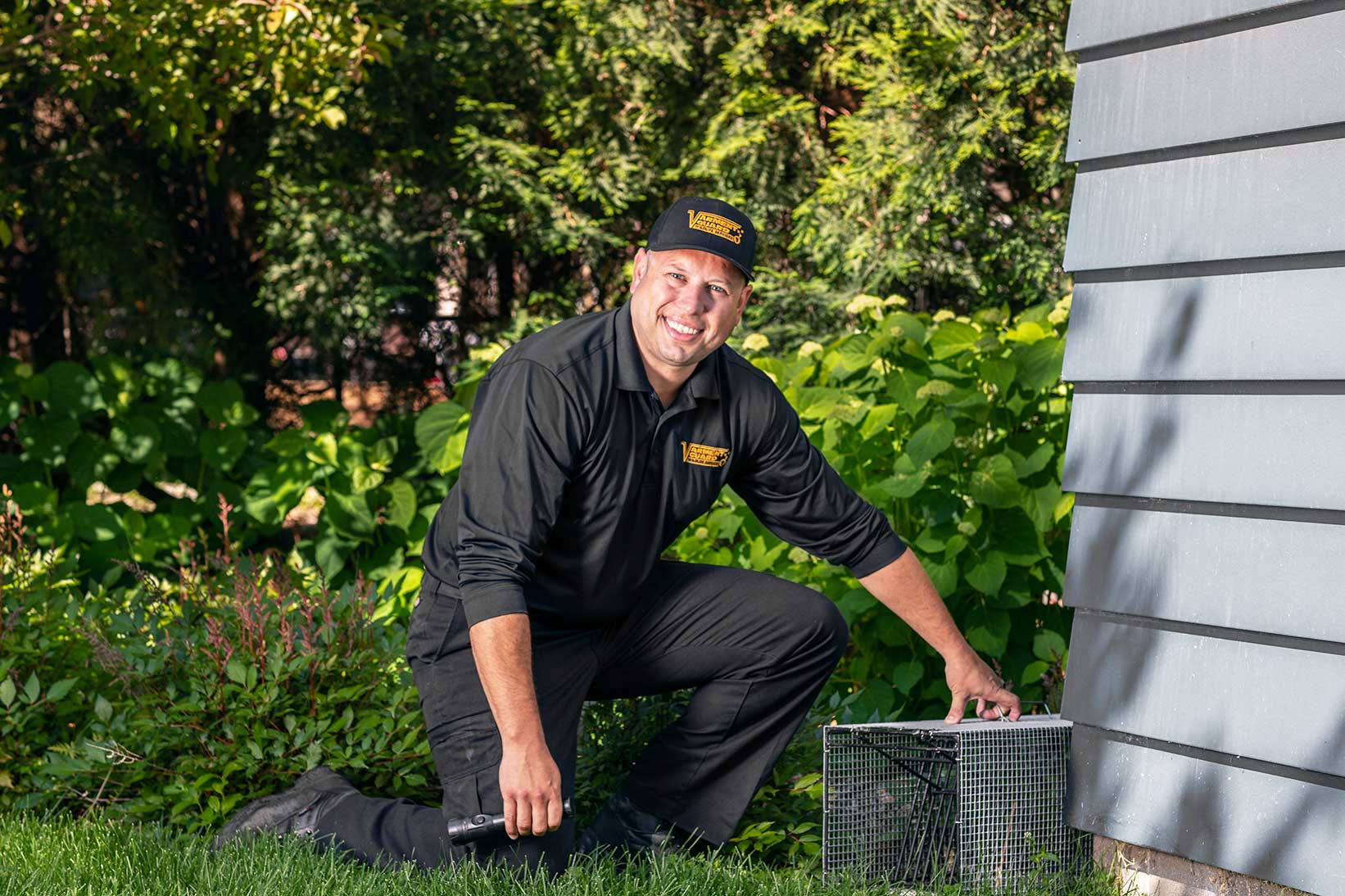 Our Local Team
Anthony Williams
Cody Gillfillan
Drew Daniels
Jared Miller
Jim Daly
Joe Anderson
Justin Weisent
Kevin McClernon
Mike Daufen
Paul Bauernfeind
Paul Smith
Rodger Raley
Sean Browne
Shelby Casamento
Zane Updyke
We proudly serve the following cities:
ALIQUIPPA
ALLISON PARK
ALQUIPPA
AMBRIDGE
ARMAGH
ARMAUGH
AVALON
BADEN
BEAVER
BEAVER FALLS
BELLE VERNON
BELLEVUE
BESSEMER
BETHEL PARK
BEVER FALLS
BLAIRSVILLE
BOLIVAR
BOYERS
BRADENVILLE
BRADFORD WOODS
BRIDGEVILLE
BRIDGEWATER
BURGETTSTOWN
BUTLER
BUTLER TOWNSHIP
CABOT
CANNONSBURG
CANONSBURG
CARNEGIE
CASTLE SHANNON
CECIL
CHAMPION
CHARLEROI
CHESWICK
CHICORA
CHIPPEWA TWP
CLAIRTON
CLARION
CLINTON
COAL CENTER
CONNELLSVILLE
CONWAY
CORAOPOLIS
CRAFTON
CRANBERRY
CRANBERRY TOWNSHIP
CRANBERRY TWP
CRANBERRY TWP.
CRESCENT
DARLINGTON
Show All
Zip Codes
15001
15003
15005
15009
15010
15012
15015
15017
15021
15022
15024
15025
15026
15027
15042
15044
15046
15052
15056
15057
15059
15061
15062
15063
15065
15066
15068
15071
15074
15084
15085
15086
15090
15101
15102
15106
15108
15120
15122
15123
15126
15131
15132
15136
15137
15143
15144
15146
15147
15201
Show All
---