Zanesville, OH was named after a man named Ebenezer Zane. Ebenezer was known for cutting a pioneer trail dubbed Zane's Trace through Virginia, Kentucky, and Ohio. Just like he was back then, modern Zanesville residents are constantly at odds with the local wildlife pest population.
Varment Guard has been helping locals win this fight for over twenty years. We offer our comprehensive wildlife exclusion and removal services to both home and business owners in the area. Give us a call today!
Zanesville, OH Wildlife Problems
The State of Ohio takes wildlife seriously. In fact, there are over a dozen different key wildlife nuisance species detailed on the DNR site. From skunks to mice to raccoons, coyotes, groundhogs, and squirrels. All these pests can spell big trouble for Ohio home and business owners. To help avoid that, you can come to the team at Varment Guard for all your wildlife removal needs.
Varment Guard offers a comprehensive set of animal control services for the humane removal of wildlife from your property. We offer live-trapping, structural damage repair, exclusion, and more.
Keeping Critters in Their Place, Not Yours!
Varment Guard Wildlife Services in Zanesville, OH
Varment Guard offers animal removal services and nuisance wildlife control for home residences and businesses. Our local Youngstown technicians are highly trained in offering comprehensive humane wildlife control solutions. Learn about some of the most common wildlife problems in the Youngstown area and how Varment Guard can help.
Quality Assured, Humane Control
The entire staff at Varment Guard is knowledgeable, trustworthy, resourceful, and passionate about preventing and solving wildlife and pest concerns for our clients. We're honored when they have something to say about it:
How Do I Get Started with Wildlife Control Near Me?
When it comes to safe, humane, and efficient wildlife removal in Zanesville, OH, you can count on the experts at Varment Guard. Schedule a service today to see for yourself.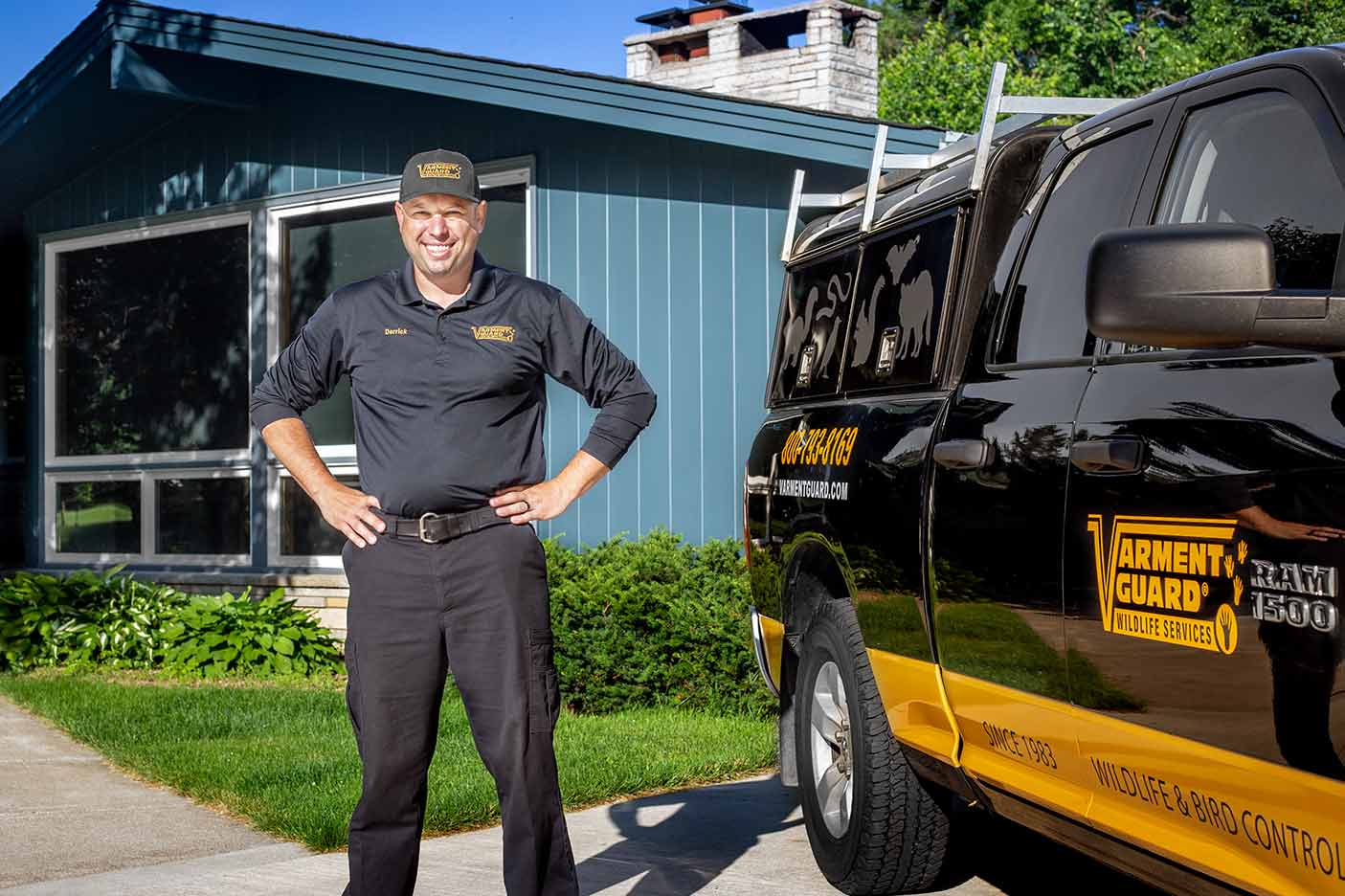 Looking for more relevant information?
If you live in Zanesville, OH, you're already familiar with the most common local pests. That said, are you familiar with the latest tips and tricks for avoiding those pests? Let Varment Guard help.
Looking for efficient and humane wildlife control near Zanesville?
Get in touch
 with the experts at Varment Guard today!
Our Local Team
Dakota Turner
John Nelson
Karl Bachman
Ricky Jenkins
Ryan Moss
We proudly serve the following cities:
ADAMSVILLE
CHANDLERSVILLE
CUMBERLAND
DRESDEN
DUNCAN FALLS
MOUNT PERRY
NASHPORT
NEW CONCORD
NORWICH
ROSEVILLE
SOUTH ZANESVILLE
ZANESVILLE
Zip Codes
43701
43727
43731
43732
43734
43760
43762
43767
43777
43820
43821
43830
43844
47301
---