Introducing Varment Guardian, the ultimate choice for humane control of nuisance wildlife.
When conflict occurs between people and wildlife, Varment Guard has always been there to provide resolution to all your wildlife issues.  When an unwanted animal invades your home, our wildlife professionals have the training and experience to find the best solution to your problem.  Not only do we remove animals from areas like attics, walls, sheds and decks, but we offer permanent solutions to prevent animals from entering those areas in the future.  Using the most humane methods to solve wildlife problems has always been a priority and now we are introducing our most humane solution of all.
Wildlife technicians are required to follow all the state laws when it comes to trapping and removing nuisance wildlife.  In some states the law requires that some animals trapped cannot be relocated.  Varment Guard has come up with an alternative for those customers who are not comfortable with this option.  Our Varment Guardian program is the ultimate choice for humane control of nuisance wildlife.
Just call our office and they can provide a proposal for humane animal removal via trap and release on site or removal using a one-way door.  As with any of our services, our highly trained wildlife technician will survey the exterior of the home and locate any entry points at the first scheduled visit to the home.  This proposal will include information about the exclusion needed to prevent future animal entry. Removal of animals inside or underneath structures can be performed along with the exclusion to get and keep animals out of attics, crawl spaces, decks, sheds etc.  Preventative exclusion can also be proposed to make the home less vulnerable to nuisance wildlife in the future.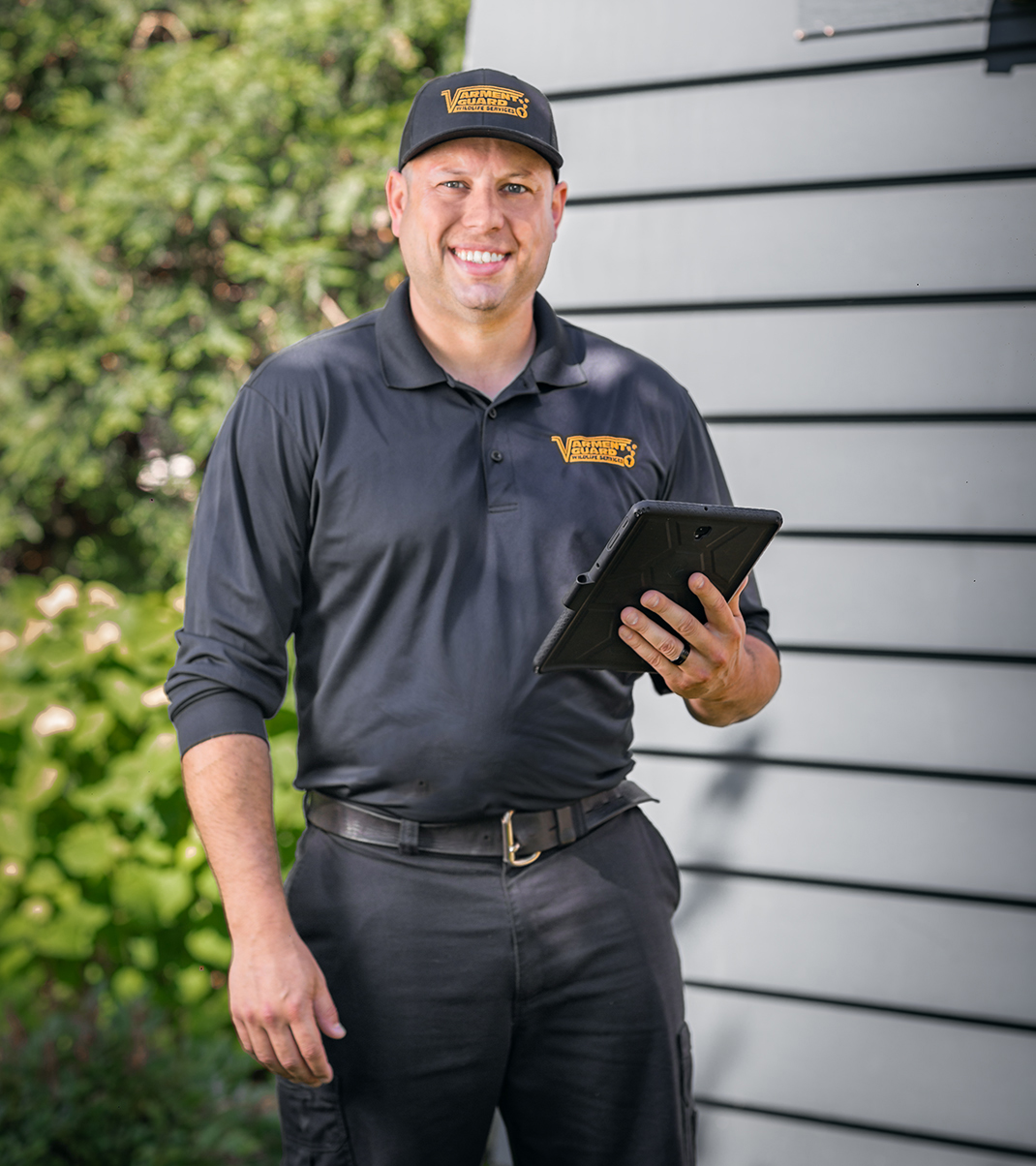 Why Varment Guard?
Highly trained wildlife professionals ready to address your wildlife concerns.
Technicians are state certified by local wildlife agencies.
Experience and training to complete quality repair work designed specifically to keep wildlife out.
All exclusion work comes with a guarantee. An industry leading 5-year guarantee in most cases.
Read Our Blog to Learn More:
Groundhog "Live Trap" Release