Wildlife Cleanup & Dead Animal Odor Removal
Varment Guard provides animal damage repair and clean up for raccoons in the attic, squirrels in soffits, bats in the walls, groundhogs burrowing in the foundation, skunks under decks, and much more.
Wildlife Clean Out Services
Dead Wildlife Odor Control Services
And More!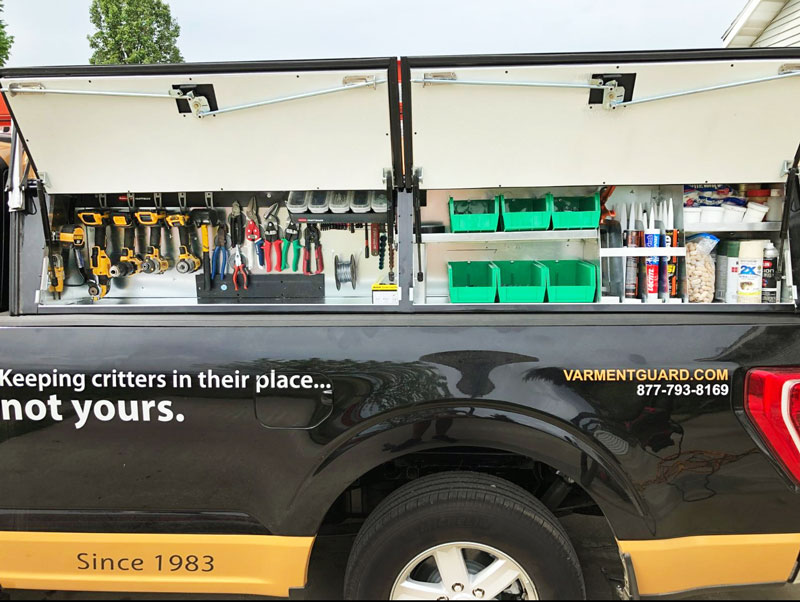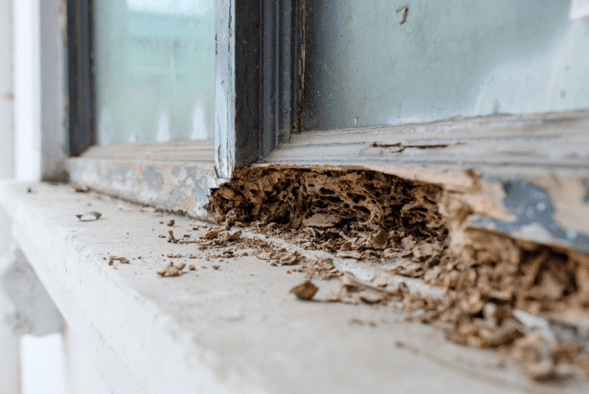 Damage Caused By Wild Animals
Animal damage can be quite serious—raccoons or squirrels can rip roofs open allowing rain and snow to get in, causing water and mold damage.
Burrowing animals can dig tunnels causing serious damage to walls and foundation. Animal fecal waste can also be a serious health threat and needs to be removed. The problems that wildlife cause are numerous—but don't fret, Varment Guard can repair and help with all of them!
Attic Damage from Bats, Raccoons, and More
Animal damage from wildlife like raccoons and bats in the attic can be gross and a health risk. Which is why animal droppings, damage, and contamination all need to be removed from an attic right away.
Animals carry fleas and diseases—their droppings can also cause serious health concerns. Additionally, animal waste and animal urine lead to mold in drywall and attic insulation. Varment Guard provides complete attic cleaning and attic re-insulation services.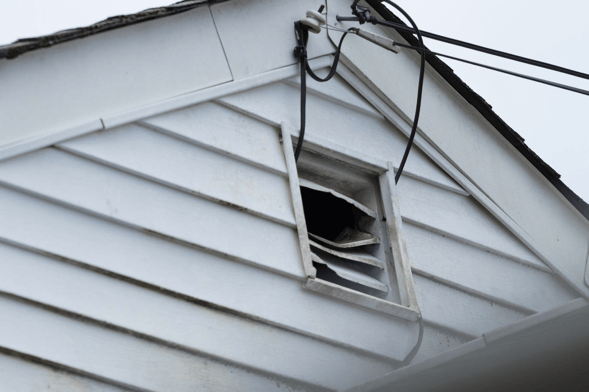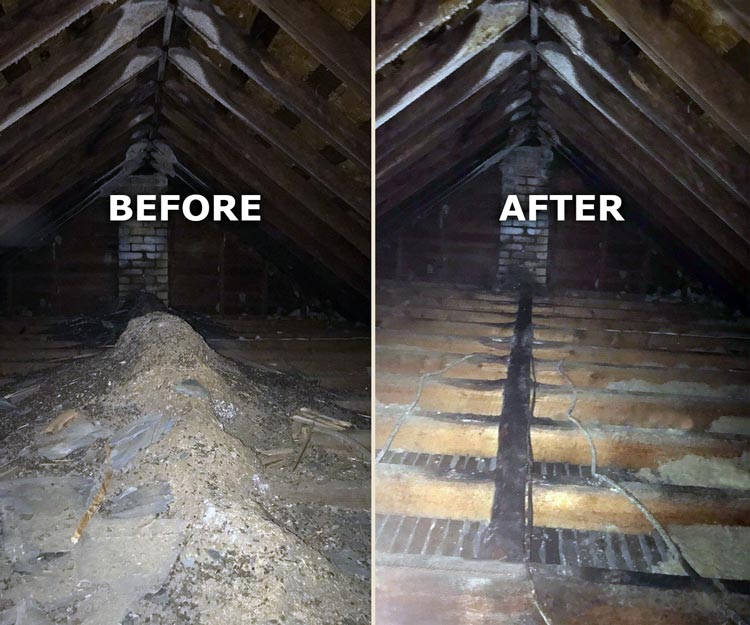 Partial Clean Out of residential attic space.
Wildlife Cleanup Services & Animal Waste Removal
Animal Feces Cleanup
We offer partial or complete clean-out of attics and crawl spaces due to damage caused by wildlife. We start by removing animal waste and damaged insulation.
Disinfecting & Odor Removal
Then, we disinfect and deodorize the area. We can perform cleanup services on an entire space or just one targeted spot.
Siding Repair from Wildlife Damage
Animals are strong and persistent. If an animal wants to be in your home or business, there is very little you can do to stop it. It is quite common to see damaged siding from animals.
Animals will rip open siding, tear out insulation, and enter into a wall cavity to build a nest. This kind of damage needs to be repaired as soon as possible.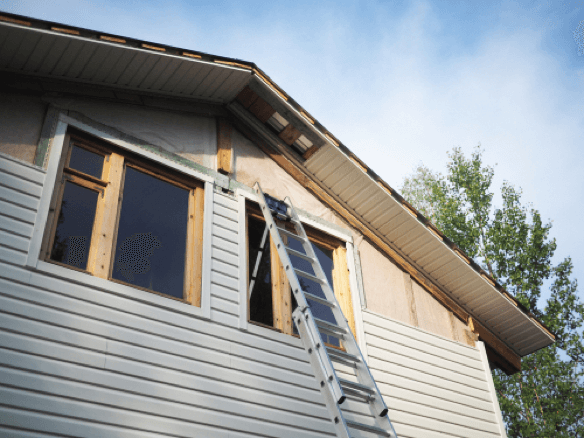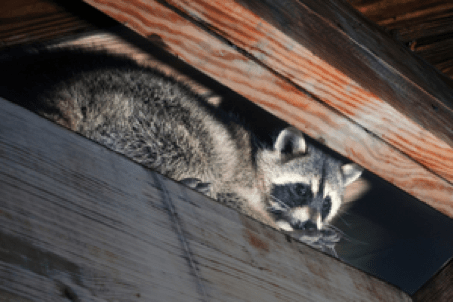 Deck & Shed Animal Barrier Insulation
Installing deck and shed barriers is sometimes the only way to prevent animals from living under your deck, shed, or home. We provide our customers with high-quality, long-lasting pest guard barriers in order to prevent animal damage.
Skunk Cleaning Services & Odor Control
Varment Guard offers skunk odor removal services. This service uses a product that will break down the skunk smell at the molecular level. It doesn't cover the odor, it eliminates it.
The material is sprayed in a fine mist wherever skunks may have sprayed, including under decks, houses, sunrooms, sheds, and foundations of homes. It can even be applied to shrubs, bushes, and lawns.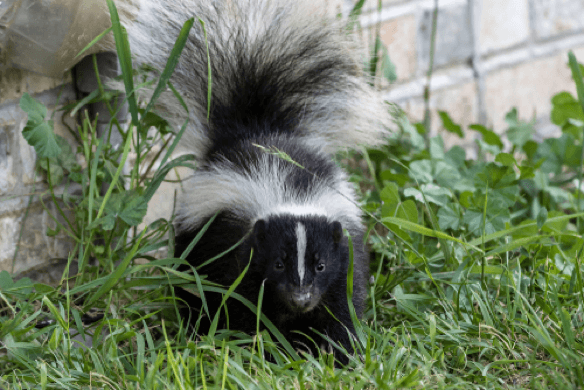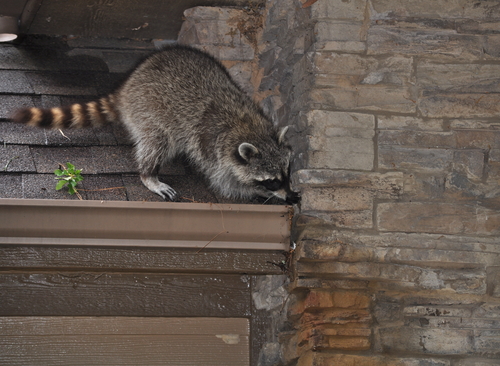 Raccoon Removal & Cleanup
Varment Guard can efficiently and humanely remove raccoons from your property. Along with removing the animal, we can repair any damage they may have caused as well as close off any entry points. Raccoon smell removal is also a necessary part of the process. Raccoons will then be prevented from entering structures via exclusion.
Get Animal Infestation Cleanup, Odor Removal, and Damage Repair Services Today
Don't put up with the aftermath of an animal infestation. From the smells to the mess to the damage, Varment Guard offers safe and efficient critter cleanup to give you peace of mind. To get started with our animal cleanup, odor removal, and damage repair services, fill out our online form or give us a call at 800-793-8169!