Do you have a bat problem in your home or business? Contact us today to get bat removal and exclusion solutions!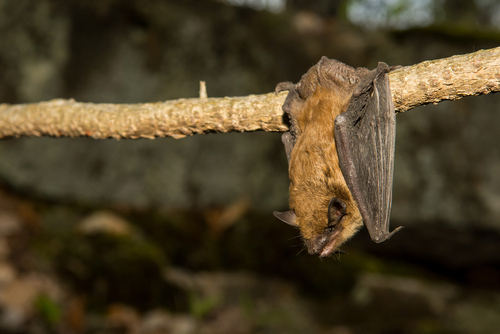 About Bats 
Bats are mammals that belong to the order Chiroptera. They have forelimbs adapted as wings which make them the only mammals that can fly.
Common Name: Big Brown Bat / Little Brown Bat Scientific Name: Eptesicus Fuscus / Myotis Lucifugus
Bat Birthing Season By State:
Ohio: May 15 - July 31
Minnesota: June 1 - July 31
Michigan: May 20 - August 15
Kentucky: May 15 - August 15
Pennsylvania: May 15 - July 31
Indiana: May 15 - August 15
Illinois: May 15 - August 5
Bat Biology: Common Types of Bats
Big Brown Bat Biology
Adult wingspan: 13 to 16 inches
Body length: 3 1/2 to 5 1/2 inches
Body coloration: Dark brown, reddish-brown or light brown
Gestation period: 60 days
Breeding season: Autumn
Birthing season: May through June (1 young per female)
Age at which young are weaned: 3 to 4 weeks
Activity period: Night
Roost or colony size: 20 to 500 females
Autumn & winter behavior: Hibernate in homes, buildings, storm sewers, caves and mines
Primary diet: Moths, flies, beetles, mayflies, stoneflies, winged ants, and other small flying insects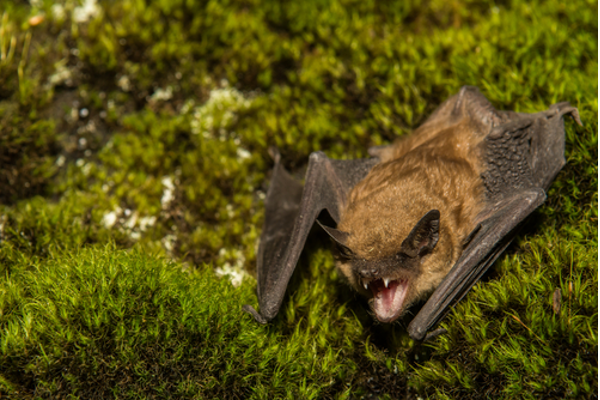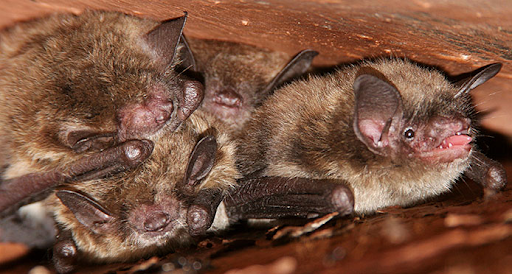 Little Brown Bat Biology
Adult wingspan: 9 to 11 inches
Body length: 2 1/2 to 4 inches
Body coloration: Dark brown, reddish-brown or pale tan
Gestation period: 60 days
Breeding season: Autumn
Birthing season: May through July (1 young per female)
Age at which young are weaned: 14 days
Activity period: Night
Roost or colony size: Hundreds to thousands
Autumn & winter behavior: Migrate to winter roosts; hibernate in caves and mines
Primary diet:  Moths, crane flies, beetles, mayflies, gnats and other small flying insects
Bat Problems: The Dangers of Having a Bat Infestation
Whether you have one bat or an entire colony in your home, you'll want to remove the bats quickly. Not only will a bat infestation make you uneasy, but there are two main health risks involved:
Rabies. People or animals that have been bitten by a bat should be treated by a physician or veterinarian. If possible, the bat in question should be collected and tested. Don't ever handle bats, even if they appear healthy.

Histoplasmosis. This is an infection that occurs from breathing in fungal spores found in bat guano (bat droppings). When bats congregate unchecked in your attic, in your basement, or inside of your walls, they can produce large amounts of unhealthy waste. This is why having a professional perform removal and clean up is crucial.
If you're wondering when to remove bats from your home, the answer is right away. The dangers above are just a few reasons you shouldn't let a bat infestation go on too long. Unsure how to keep bats out of your house or your business? Keep reading or get in touch with Varment Guard!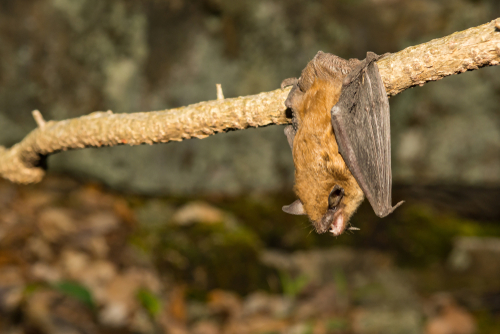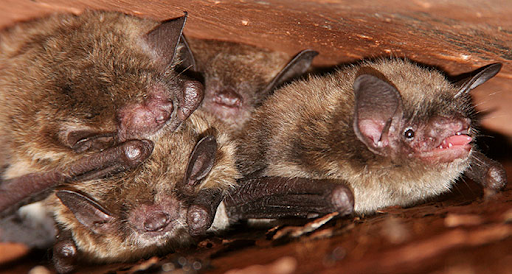 We Specialize in Removing Bats Humanely and Quickly
Bas are valuable contributors to the ecosystem and control insect populations. Bats eat flying insects like mosquitoes, for example. A bat colony may even eat thousands of insects in a single evening in preparation for their winter hibernation... but that doesn't mean you want them in your house!
Because bats are important to the ecosystem, Varment Guard focuses on efficient and humane removal of bats. Our goal is keeping bats outside so they can do their job (and you get peace of mind). Varment Guard offers:
Bat Trapping & Removal
Bat Prevention & Exclusion
Entry Problems & Damage Repair
Learn more about our trapping, prevention, and repair services below:
Clean-Out & Restoration Services After a Bat Infestation
We specialize in complete attic clean-out and restoration as well as partial clean outs after a bat infestation.
Attic restoration starts with removal of all bat guano (bat droppings) and damaged insulation
We then disinfect and deodorize to kill bacteria, fungus, parasites, and odor left behind from bat colonies
We finish by installing new cellulose insulation to meet or exceed state-required insulation values
In some situations, complete insulation removal may not be needed and in those cases we can provide partial clean-out along with disinfecting, deodorizing, and fresh cap of the new cellulose insulation.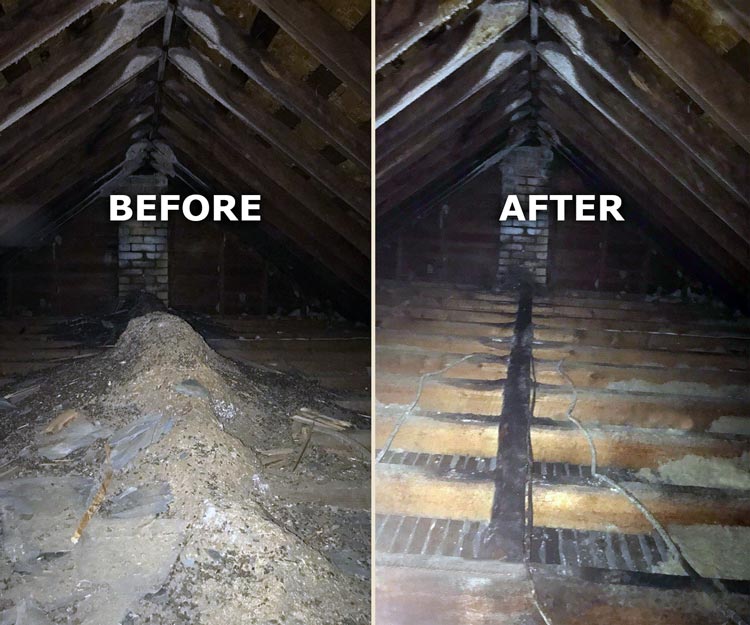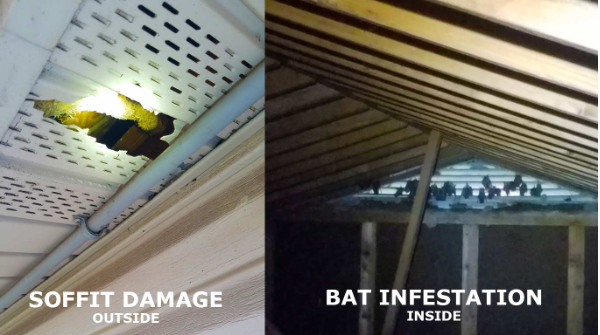 How Bats Enter Your Property
Many customers who have experienced a live bat think that it came down the chimney. However, our certified bat specialists rarely find that a bat in the living space has entered through the chimney.
Bats almost always enter through the attic and then get into the living space through a crack, gap, or hole on the interior of the home.
Once a bat is in the living space, it may gravitate to the fireplace because it can feel a draft of air coming from the chimney. Bats can get inside through cracks as small as ⅜ of an inch wide. Removal of bats is done by a process of excluding the structure of all potential bat entries and placing a one-way door directly over the main entry point. This allows the bats to humanely exit the structure at night. Once the bats have gone out the one-way door unharmed, they are able to find a new roosting area preferably out of human contact.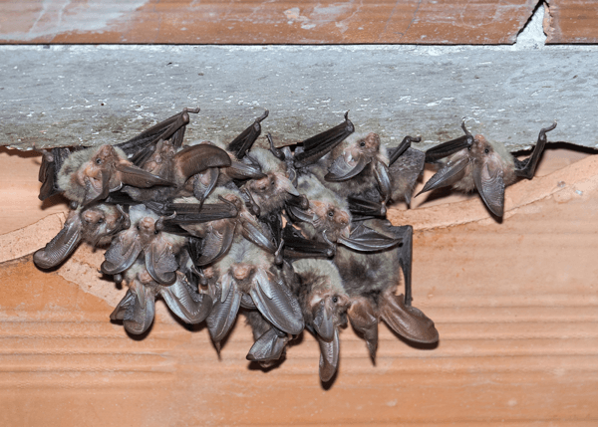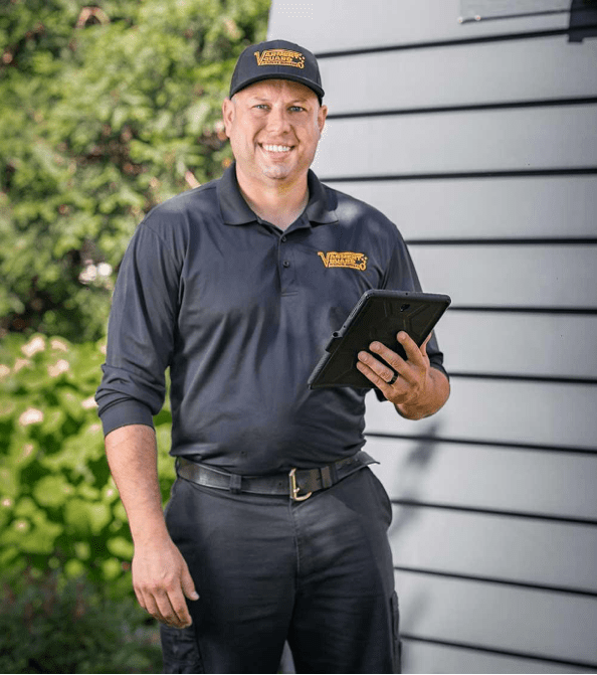 We Are Experts a Removing Bats Safely
Most bat populations are declining throughout the US; all bats are protected and cannot be intentionally harmed. Intentionally harming bats in your attic is illegal but removal from your attic is not. For your safety and the bat's safety, bats should only be handled by a wildlife professional.
How Varment Guard Can Help During Bat's Birthing Season
During the birthing season, bats cannot be excluded from a structure as the flightless young would not survive without parental care. Some states (like Ohio, for example) allow exclusion with a state-issued permit, but other states do not allow removal during the birthing season at all.
Varment Guard's bat specialists can still help during the birthing season, however. We can inspect the structure and develop the eviction plan. We can also start by doing some of the exclusion work, as long as it will not prevent the bats from exiting or returning.
Once this season is over, we can quickly exclude the last areas and hang the one-way door. One-way doors typically hang for 7-10 days to allow plenty of time for all the bats to exit.
Who To Call For Bat Problems: Varment Guard
Whether you've got bats in your walls, attic, chimney, or basement, we can provide you with humane bat removal services. Varment Guard has been removing bats from houses and businesses for decades. Additionally, all of Varment Guard's bat exclusion comes with a 5-year warranty.
Remember, removing a bat (or a colony) is not a DIY project. We are licensed and state certified professional bat removal specialists. Contact Varment Guard today so we can start bat-proofing your home, removing existing bats, and repairing bat-related damage.