Trained Goose Dog Services
Do you have a goose problem in or around your property? Contact us today to schedule a goose dog service!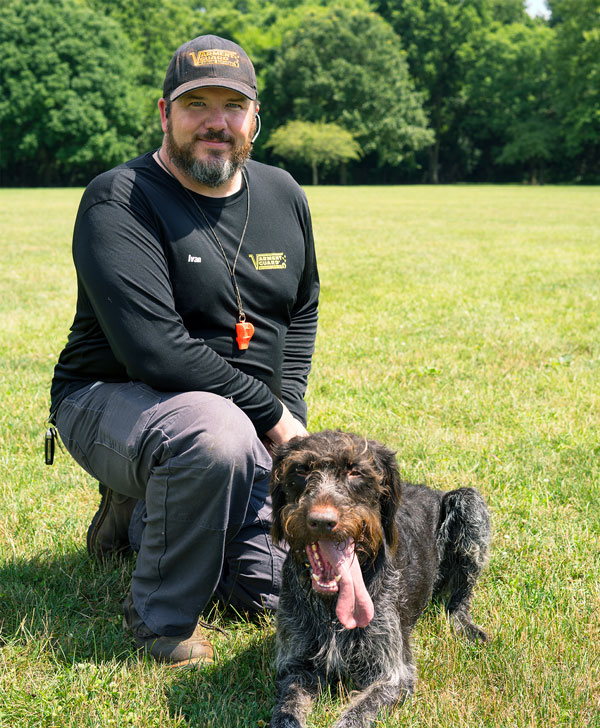 Goose dogs are dogs that are employed to frighten away geese and prevent them from feeding and nesting in areas by your home or business.
Varment Guard's certified goose dogs are taught that their job is to make the birds leave—the dogs don't feel their job is complete until the birds are gone! The only reward our dogs need is lots of praise and birds to chase.
If you're looking for environmentally sensitive ways to prevent geese from nesting on your property, you've come to the right place. Goose dogs are a simple, natural, effective, and humane solution to preventing damage from problem wildlife near your home or business.
What kind of dogs are used for goose dog services?
Border Collies don't have a kill instinct. They will NOT HARM the birds.
Border Collies are considered one of the most intelligent and hardest working breeds
They provide a real perceived threat in the minds of the birds, which brings out a prey reaction from geese instead of an annoyance reaction
Nuisance birds cannot habituate to the Border Collie as they can to propane cannons, pyrotechnics, and other types of goose prevention
They have a high endurance and can work in all types of climate and terrain
Border Collies have a life expectancy of 14-16 years and can work for the majority of their lifespan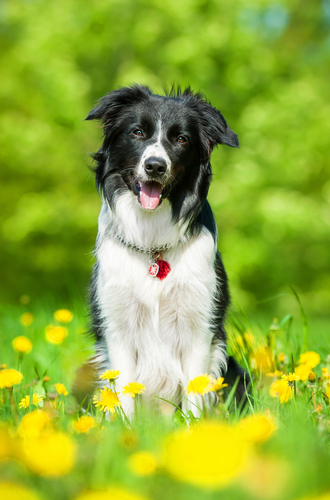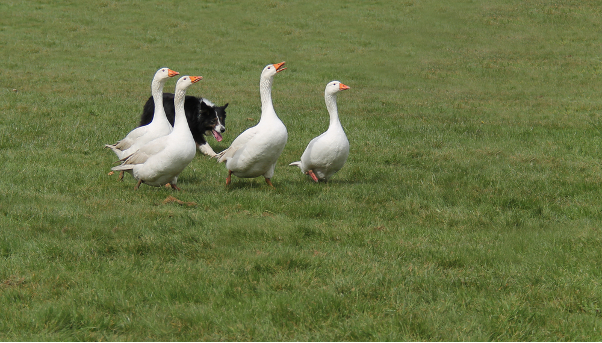 Goose dogs don't use their "bark" to get and keep geese away. They use their "eye" and stealth. By appearing as predators, the birds become threatened. Because goose dogs don't use their bark or blunder, it doesn't matter how noise-ridden or busy the problem area is—these dogs can get the job done!
Border Collies that are trained for goose and wildlife control are carefully screened for temperament and trainability—only the best of the best makes the cut! This is because we only want to remove and prevent geese from nesting on your property, we do not want to hurt or harm them.
Varment Guard goose dogs come from some of the top herding lines in the world. They are raised in a family environment and well-socialized to give a well-rounded working dog.
Schedule a Goose Dog Service with Varment Guard
At Varment Guard, we offer safe and humane goose control methods that everyone can get behind. The dogs will not hurt the birds, only startle them to keep them from nesting.
Our dogs are certified through the North American Goosedog Association. Our goose control techniques are approved by the USDA Wildlife Service and the US Fish & Wildlife Service. Additionally, our goose dogs are endorsed by the Humane Society and People for the Ethical Treatment of Animals.
After utilizing our goose dog services, you will experience immediate as well as long-term decreases in goose and wildlife numbers. Never say "Go Geese Go" again, get started with Varment Guard goose dogs today! Give us a call at 800-793-8169 or fill out our online form to get started!