Squirrel Control & Treatment
Do you have a squirrel problem in or around your home? Contact us today for fast and professional removal of all unwanted wildlife!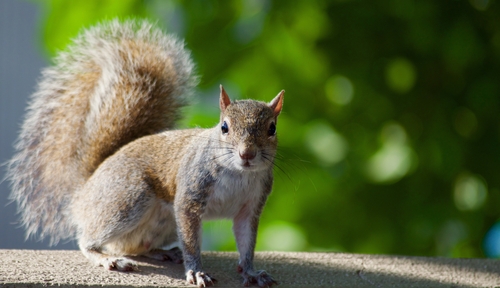 What are squirrels?
Squirrels are members of the family Sciuridae and are indigenous to North and South America, Eurasia, and Africa.
They average around 15-20 inches in length, but their size varies depending on the species of squirrel. Although they usually won't turn down any type of snack, a squirrel's diet commonly consists of seeds, acorns, nuts, fruits, vegetables, live bark, and pine cones.
What types of squirrels are there?
There are over 200 species of squirrels around the world! However, the most common types of squirrels include:
Eastern Gray Squirrel

Adult body length (without tail): 8 to 10 inches.
Adult body weight: 1 1/3 to 1 2/3 pounds

Eastern Fox Squirrel

Adult body length (without tail): 10 to 15 inches
Adult body weight:1 2/3 to 2 1/3 pounds

Red (Pine) Squirrel

Adult body length (without tail): 6 to 8 inches
Adult body weight: 5 to 10 ounces

Southern Flying Squirrel

Adult body length (without tail): 5 to 6 inches
Adult body weight: 1 1/3 to 3 ounces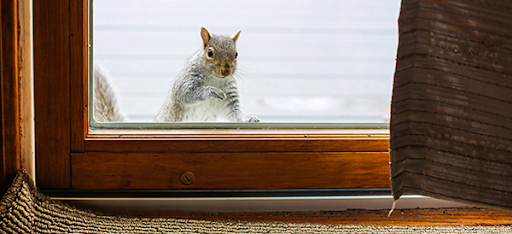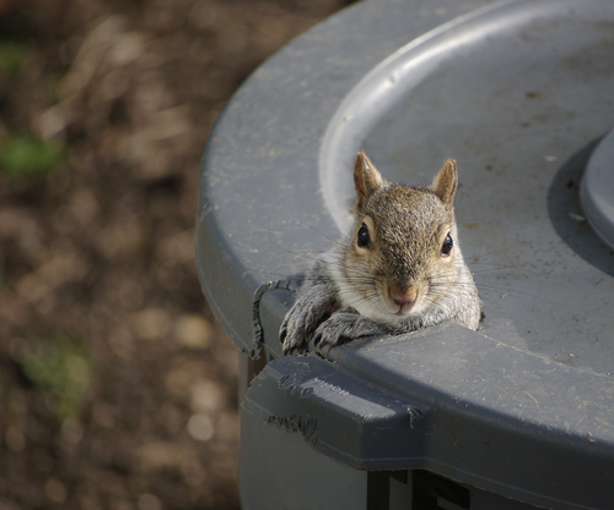 What kind of damage do squirrels cause?
Squirrels become a nuisance when they gnaw into attics or use buildings for nesting sites and food storage. They may also move into spaces between walls and floors. They often gain access through vents, broken windows, knotholes, and construction gaps under eaves and gables. Unfortunately, these pests have the remarkable ability to destroy wooden shakes and shingles.
Tree squirrels are fond of burying food items such as acorns and nuts; their diggings can be very destructive to turf and other landscaped areas. Utility companies report that tree squirrels often cause loss of electrical and telephone service by gnawing into cables and stripping insulation.
Typical tree squirrel damage includes droppings, gnawed holes, nest materials, food stores, shells, nut hulls, fruit pits, and other food remnants. In yards, squirrels will dig up vegetable and flower gardens, primarily for seeds and bulbs.
How to keep squirrels away
The best way to keep squirrels out of your yard is with help from a professional wildlife control company like Varment Guard. However, in the meantime, follow these tips on how to prevent squirrels from wreaking havoc on your yard and home:
Pruning. Cut tree branches at least 6 feet from all building surfaces. Removing tree limbs that overhang your roof will sometimes eliminate access by squirrels.
Refrain From Feeding. Feeding squirrels and coaxing them to approach dwellings and people is a sure way to encourage nesting in nearby trees of the dwelling itself.
Plant Flowers Squirrels Don't Like. To prevent squirrels, plant daffodils, snowdrops, allium, or hyacinth.
Keep Your Yard Clean. Rake your yard regularly to remove any fallen fruit, nuts, or seeds. Use garbage cans with tight-fitting lids.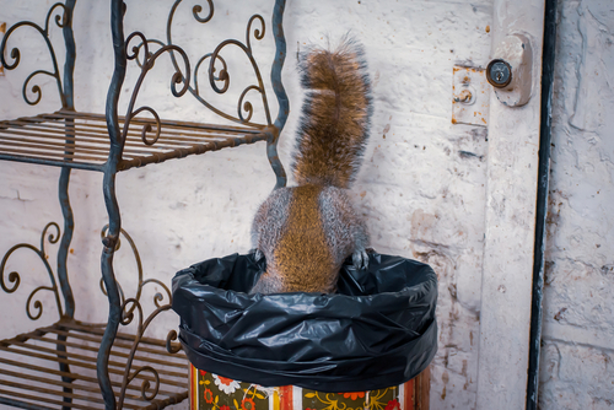 Frequently Asked Questions: