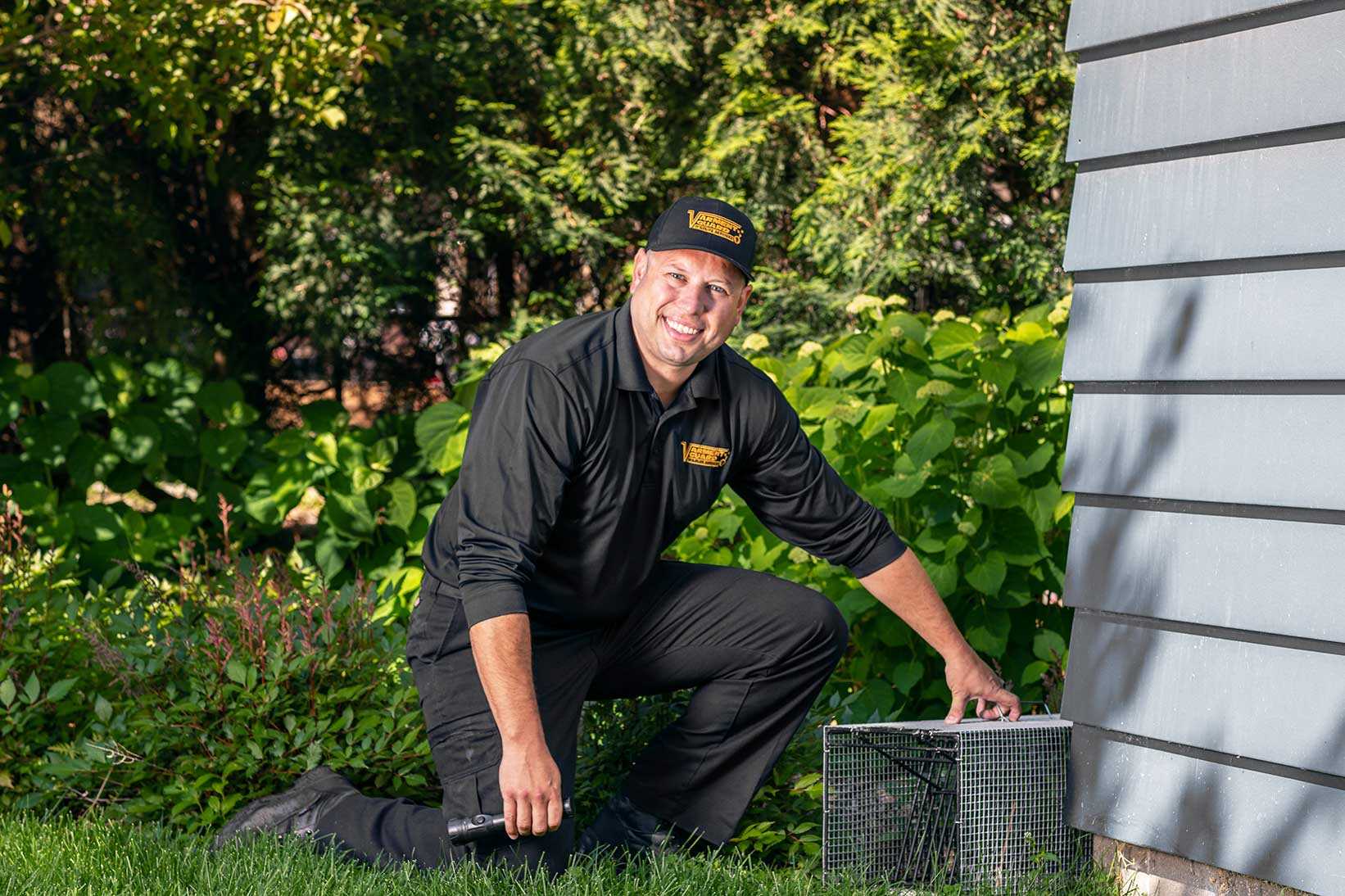 Animal Removal Experts
Due to wildlife laws, and the different techniques necessary to effectively and responsibly remove various types of animals, we strongly suggest utilizing experts, such as our technicians at Varment Guard.
Upon arrival, our technician will conduct a thorough inspection of your home (or building). The purpose of the inspection is to determine what animals are present inside or outside; to determine the damage being done, and to begin planning the best program to resolve your problem.
• Licensed & Insured
• Residential & Commercial
* Same-day service if called in by 5:30 EST / 4:30 CST
We offer an emergency removal service if an animal is trapped in a confined area or is inside the living areas of the home and has been seen or heard within 1-2 hours. We also remove sick or injured animals from your property. (Most exterior issues or activity in the walls, attic or chimney would be handled through our general trapping services.)

Animals we can remove on emergency basis include, but are not limited to:
General Trapping (nuisance animals)
Emergency Animal Removal
Live trapping is generally the method most used to remove live animals. It is performed on the exterior only, even if activity has been reported inside. Usually, there is no need for property owners to be present at the time of service unless otherwise requested.

General Trapping is for a duration of up to 7 trips.  If no animal is caught during the 7-trip period, a 30-day service assurance applies (unless otherwise noted). Email acceptance (or signed) proposal is required prior to placing equipment on your property. Traps are set only Monday through Thursday, within 24 hours after acceptance and payment. If the 24 hours falls on a Friday, traps will be set the following Monday. Contact us for further details.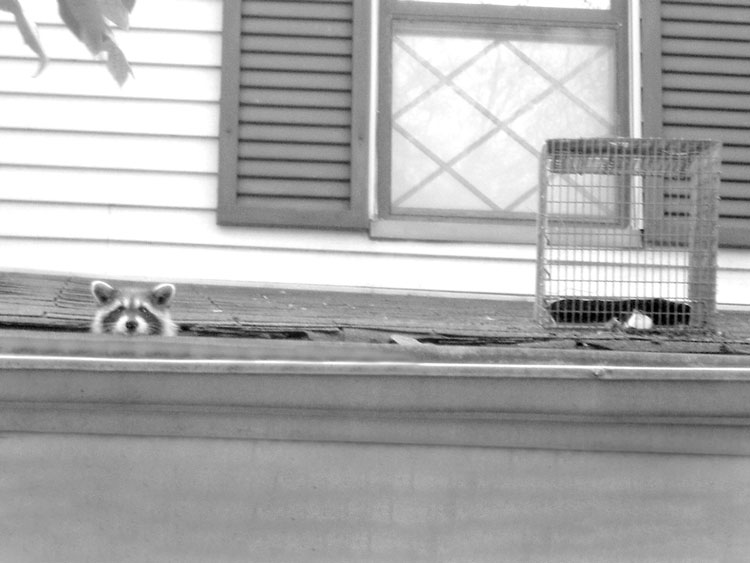 Unobstructed Removal (animal is visible with direct access)
Obstructed Removal (animal is not visible, requires discovery and work to locate and gain access)
Varment Guard offers a dead animal removal service that can be done if customer can visibly see a dead animal or is smelling the odor of a dead animal from an unknown location.  If the dead animal is unobstructed and easily accessible the tech will come out and remove the animal.  Examples of this would be a dead animal in a lawn or driveway.  If the animal is in an unknown location or underneath or inside of a structure the service will include the technician attempting to locate and remove the animal.  Examples of this would be a dead animal under a deck, porch or shed or in a wall or attic.  In these situations, the tech can also disinfect and deodorize the area where the animal was located.  If the tech is unable the locate the animal, he can provide some relief by applying products that will speed up decomposition or odor removing products such as deodorizing bags.  In either situation the technician can also locate any entry points and provide an estimate for exclusion or repair work to entry points that would keep animals from getting into these areas in the future.
We can offer partial or complete clean out of attics and crawlspaces due to damage caused by wildlife, such as bats, raccoons, birds, squirrels, etc.