Varment Guard: Humane Wildlife Services for the Midwest and Mideast
If you're looking for humane and efficient wild animal removal services, you've come to the right place. Varment Guard was founded in 1983 and has been passionate about delivering environmentally-conscious and safe wildlife pest removal services ever since. From rowdy raccoons to ornery opossums to damaging deer, we have experience solving and preventing many types of wildlife challenges.
We offer wild animal removal services to Minnesota, Michigan, Indiana, Ohio, Pennsylvania, and parts of Kentucky. So, if you've been wondering, where can I find quality wildlife services near me? Look no further. Varment Guard has you covered.
Commercial & Residential Wildlife Removal & Control
Varment Guard offers humane wildlife services for your home and business. No matter what type of animal removal services you need or where you need them, we can get and keep wildlife out of your space.
Do you have a raccoon problem in or near your home? Do you have a tunneling animal causing problems near your business? Varment Guard can help! Learn more about our commercial and residential humane wildlife services below:
Animal control and removal services for your home residence. Our technicians are highly trained and degreed experts offering humane wildlife control solutions with long term, effective results.
Nuisance wildlife and pest bird control services for your business. Look no further than the trustworthy pros at Varment Guard for comprehensive solutions for your wildlife management needs.
I'm looking for animal removal near me.
What kind of services does Varment Guard offer?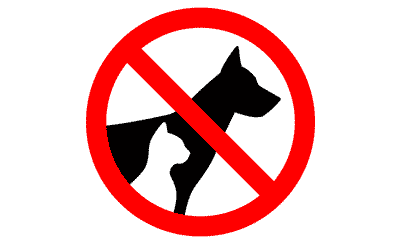 We DO NOT provide stray pet services.
To make sure you get the quality services you're looking for, Varment Guard offers many different options to get and keep wildlife away from your home or business. From wildlife removal & trapping to cleanup services and odor control, we cover all the bases to give you peace of mind.
Learn more about our services below:
Animal Removal and Wildlife Control Services
Learn which of the usual critters are threatening your property and how to control them.
Over 130 Years Of Experience
Our team has over 130 years of combined experience in wildlife control and bird management. This means when you work with Varment Guard to solve your nuisance wildlife issues, you have an expert on your side.
In addition to our humane approach, we use customized methods to meet each client's unique needs. We are equipped to handle both small and large facilities like airports, stadiums and more.
Highly Trained & Educated
87% of our wildlife services professionals have an Associates or Bachelors Degree in Wildlife Management. For our remaining staff, all are certified and have achieved a level of higher learning in their field.
Licensed & Certified Professionals
Our staff is required to be licensed, certified, and/or members of all local, state and federal governing bodies and cultivate mutually beneficial industry associations and partnerships.
Where can I find Varment Guard wildlife removal near me?
We have Varment Guard locations sprinkled throughout the Midwest and beyond to ensure you get the service you need. Whether you're in Ohio looking for Columbus wildlife removal or in Minnesota looking for wildlife management services in Minneapolis, you can find it with Varment Guard.
Our licensed technicians are members of your local community and are ready to provide humane wildlife removal today.
How do I choose between the animal removal companies near me?
There are a lot of wildlife removal companies to choose from. Although, very few can offer you the quality, efficiency, and transparency that Varment Guard does.
From homeowners in need of our Columbus wildlife removal services to commercial customers in Indianapolis, we've proved that Varment Guard can provide quality services no matter where you are. But don't take our word for it—see what our customers have to say about us!
Contact Varment Guard today for your wildlife control and removal needs!
Whether you have problem squirrels in your yard, raccoons in your trash, or snakes slithering throughout your garden, we can get and keep pesky wildlife away from your property.  Schedule a service today to get started!