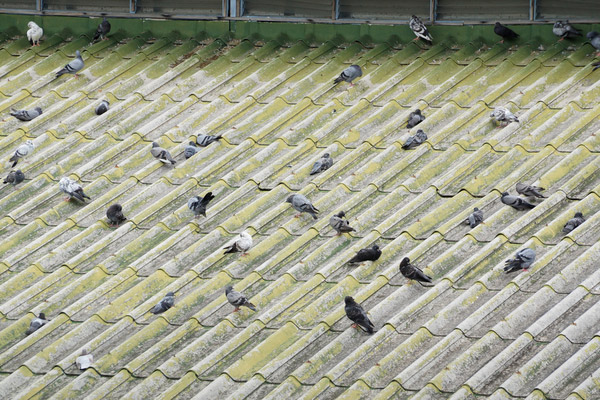 Bird Management Solutions
Did you know that birds are actually a very common and costly problem for businesses all over the US? When birds decide to nest on or near your property, they make all kinds of problems for you, your employees, and your customers. Sometimes, these problems can be expensive to fix or even dangerous! Luckily, Varment Guard can help.
Learn everything you should know about your potential bird problem, including how a professional can help you solve it.
Why Birds Can Be A Problem For Commercial Properties
Pest birds can pose several different threats to your commercial property, especially if they take up permanent residence. These are the main reasons you shouldn't allow birds to live on or near your business:
Health and sanitation problems: Pigeons and other common pest birds are confirmed transmitters of various dangerous diseases. Coming into contact with bird waste, nesting, or feathers may put people on your property at serious health risk.
Property damage: Bird waste is toxic and corrosive. Over time, enough bird waste can strip away varnish and paint, or even compromise structural integrity. Birds may also damage property in the process of building their nests.
Property disruption: Bird nests can block or impede the proper function of vents, gutters, or other important utilities in and around your building. Bird waste or bodies may also pose air and health risks if they're left alone in ventilation systems for long enough.
Business disruption: Birds tend to be very defensive, especially where their nests are concerned. No one wants to risk incurring the wrath of a startled, angry mother bird. Defensive birds can stress out your customers and employees, hurting your business.
Whether they're actually inside your business or merely perched outside, pest birds can be a surprisingly substantial problem. If you think you have a bird problem, the best thing you can do is address it as early as possible. The best way to address a bird problem is to get professional help.
How Professional Bird Control Can Help
Once birds establish themselves around a structure, they're surprisingly difficult to get rid of. Even if you successfully drive away infestations at first, chances are they'll be back. In order to rid your business of bird infestations for good, you'll have to address the reasons why the birds keep returning. That's where professional bird control is so helpful.
Bird control experts don't just drive off the birds that are already nesting around your property. Instead, we'll also implement long-term exclusion protocols designed to make your building as inaccessible to birds as possible. We'll remove bird attractants, install various bird barriers and deterrents, patch up bird access points, and block off potential nesting sites. We have the knowledge, training, and tools to remove birds humanely and keep them away for good.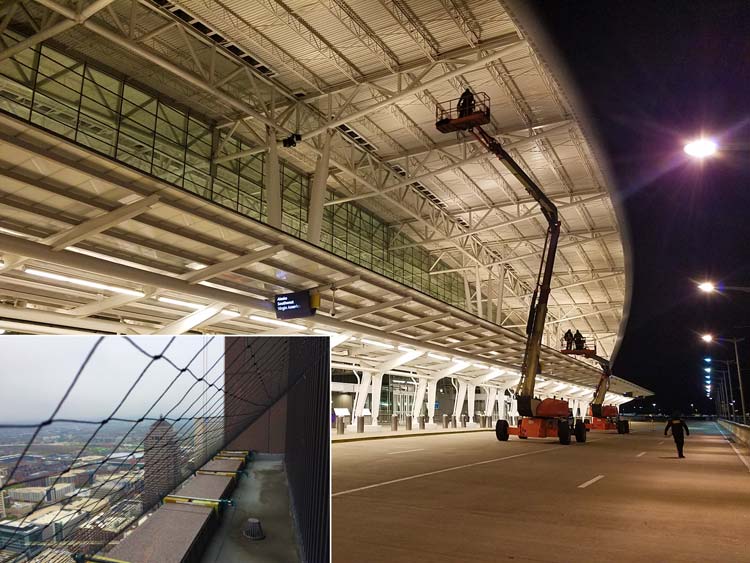 CLIENTS WE HAVE SUCESSFULLY SERVED:
Office complexes and office parks
Restaurants
Department Stores
Warehouses
Airports and Aircraft Hangars
Storage facilities
High Rise Buildings
Malls and Shopping Complexes
Hospitals
Loading Docks
Grain Silos
Food Storage Facilities
Manufacturing Plants
Parking Garages
Marinas
Serving the southwest, midwest, and mid-eastern USA.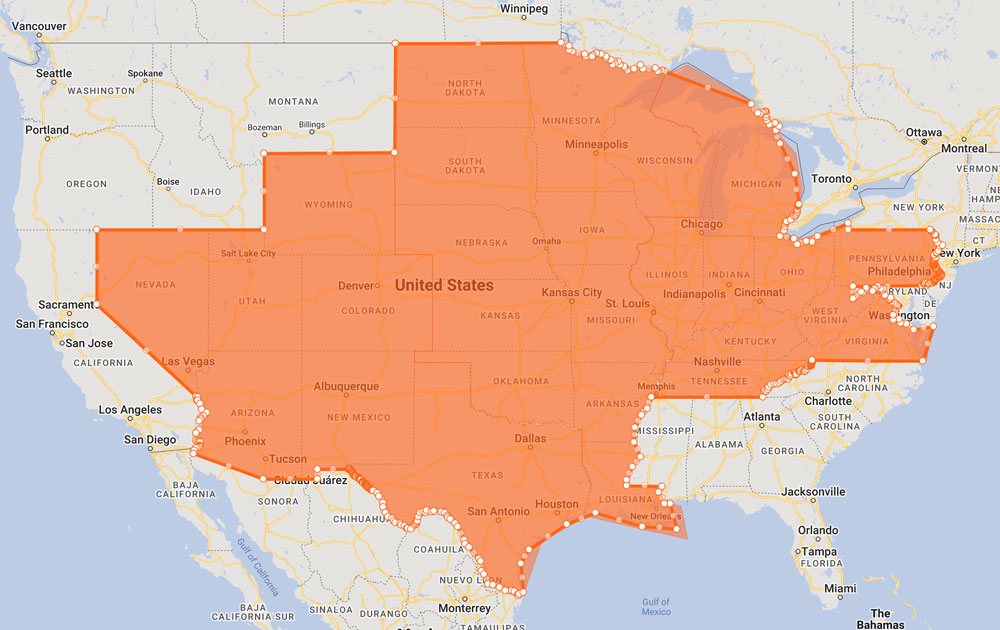 PARTIAL LIST OF THE MAJOR CITIES WE SERVICE:
Colorado Springs, CO - Denver, CO - Moline, IL - Des Moines - Ames, IA - Sioux City, IA - Springfield, IL - Chicago, IL - Davenport, IA - Bloomington, IL - Rockford, IL - Ft. Wayne, IN - Indianapolis, IN - Lafayette, IN - South Bend, IN - Joplin, MO - Topeka, KS - Wichita, KS - Bowling Green, KY - Lexington, KY - Louisville, KY - Detroit, MI - Grand Rapids, MI - Lansing, MI - Marquette, MI - Mankato, MN - Minneapolis - St. - Paul, MN - Duluth, MN - Joplin, MO - Kansas City, MO - Springfield, MO - St. Joseph, MO - St. Louis, MO - Fargo, ND - Bismarck, ND - Lincoln, NE - Omaha, NE - Santa Fe, NM - Cincinnati, OH - Cleveland - Akron, OH - Columbus, OH - Dayton, OH - Toledo, OH - Oklahoma City, OK - Tulsa, OK - Pittsburgh, PA - Rapid City, SD - Sioux Falls, SD - Amarillo, TX - Dallas, TX - El Paso, TX - Lubbock, TX - San Antonio, TX - Superior, WI - Green Bay, WI - Madison, WI - Milwaukee, WI - Las Vegas, NV - Salt Lake City, UT - New Orleans, LA - Nashville, TN - and more!
To see if we provide service in your area, Contact Us today!
Professional Bird Control is available in the following states. Contact us to schedule a consultation today!
Arizona
Arkansas
Colorado
Iowa
Illinois
Indiana
Kansas
Kentucky
Louisiana
Michigan
Minnesota
Missouri
North Dakota
Nebraska
Nevada
New Mexico
Ohio
Oklahoma
Pennsylvania
South Dakota
Tennessee
Texas
Utah
Virginia
West Virginia
Wisconsin
Wyoming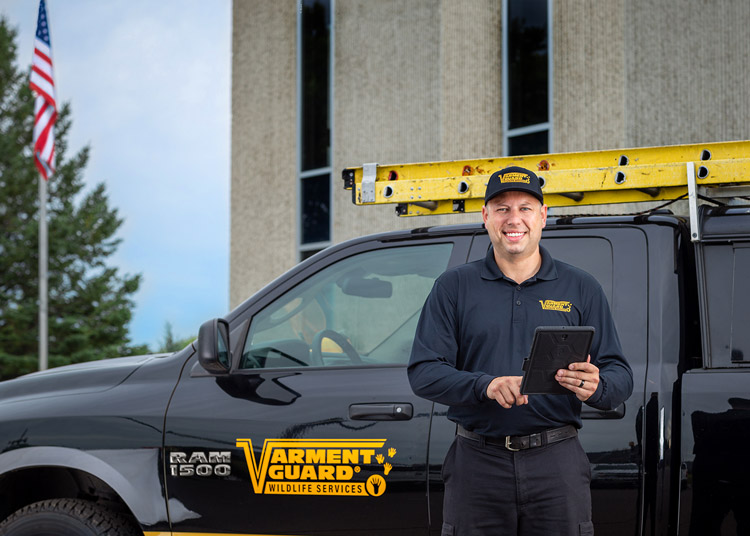 Varment Guard's bird solutions are facilitated by a specialized team at Varment Guard Wildlife Services. Our bird experts have been providing bird control solutions for over two decades. Our specialist bird control teams are OSHA compliant and OSHA certified. We've provided permanent bird exclusion solutions to many industries across more than fifteen states and even Puerto Rico. We have the tools and experience to solve any kind of bird problem for any kind of commercial facility. Whatever you're dealing with, our experts have dealt with it before.
When you work with Varment Guard, we develop a customized bird control plan for your specific business. We account for your businesses' unique needs and concerns and will adapt our exclusion solutions to your personal company safety protocols. We will apply the latest and most effective bird control technology that's appropriate for your specific business and problem. By combining expertise, experience, and technology, Varment Guard can remove birds humanely and effectively, every time. No matter what your businesses' bird problem, we're the service to call.
Our Bird Control Process:
Discovery of current bird control problems as seen by the customer
Further in-depth discovery of problems known to Bird control experts
Evaluate the environment
Identify Bird types and activity levels
Identify attractants
Damage/Scat cleanup
Creation of bird barriers and bird deterrents
Exclusion/repair of access points
Minimize non-target bird damage
Site clean up after completion
Effective, Long-Term Exclusion
We use the following types of barriers and bird deterrents. Our goal is always to ensure effective, long-term exclusion of the problem bird species without harming them and avoiding collateral damage to non target species.
No lethal bait
Bird netting
Wires and bird spikes
Electric shock
Repellants
Noise and mechanical devices
Varment Guard's Bird Control teams use an array of specialized bird control equipment and trained experts. Our teams are OSHA compliant and OSHA certified. We will adapt our own extensive safety standards to comply with the safety protocols of our clients.