Varment Guard Wildlife Services is excited to have worked with former NHL player and KFAN FM 100.3 talk show guest, Mark Parrish, to help manage the nuisance beaver on his property! Mark had been dealing with beavers knocking down a large number of trees near his house, so he called up our wildlife technicians to help him out.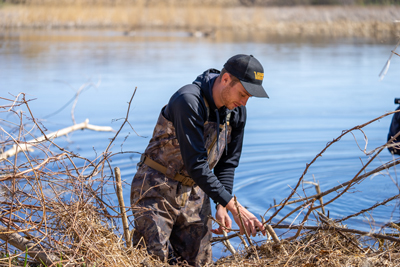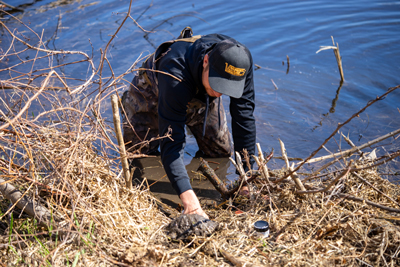 Wildlife Supervisor, Zack, getting set to catch a nuisance beaver
Check out these photos that show some of the damage these beavers caused to his property: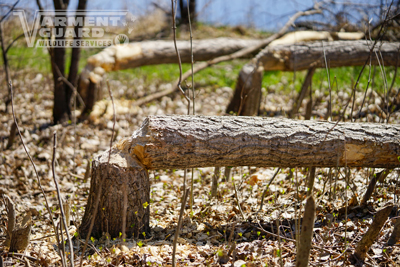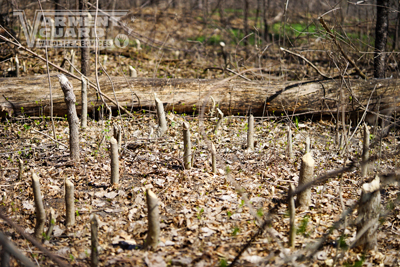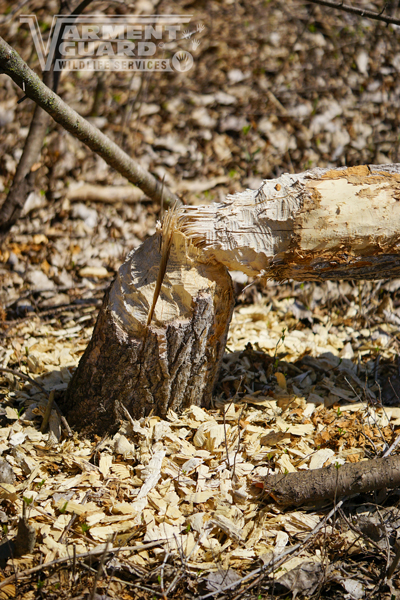 Beavers are large semi-aquatic rodents that can weigh as much as 100 lbs. as adults. They are characterized by their broad, flat scaly tail, webbed hind feet, and large gnawing teeth.
These animals are herbivores - they eat the leaves, twigs, and bark of a variety of tree species. In certain areas, they will make entire trees fall when building their lodges. Beavers can become a big nuisance to many as they will often cut down valuable trees, damage lakeshores, cause flooding, and/or damage food crops.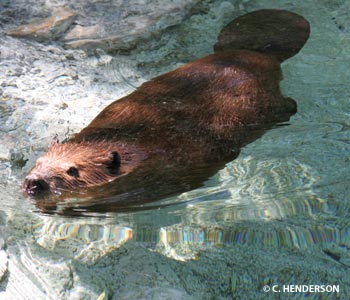 *American Beaver (Castor Canadensis)
When it comes to dealing with nuisance beaver issues, trapping and removal is the typical method used to control a beaver problem. Our wildlife technicians at Varment Guard are specially trained and licensed to help manage beaver problems in a humane way. If you're dealing with any beaver nuisances, don't hesitate to give us a call to learn how we can help you out!
*Photo from:
https://www.dnr.state.mn.us/mammals/beaver.html