Expert Wildlife Control Services Near Indianapolis, IN
Indianapolis, IN is no stranger to distinctive wildlife pest problems. The city's proximity to the White River plays a big part in its collection of wildlife pests. Varment Guard is familiar with all the pests that roam Indianapolis and knows how to keep them away from your home or business.
From start to finish, our licensed Indianapolis animal removal team will begin with a comprehensive inspection. Attic inspections, roof inspections, and foundation inspections. We'll locate all animal entrance points and complete animal exclusions, animal entrance close-ups, and animal damage repair.
Keep reading to learn more about Varment Guard's extensive commercial and residential wildlife removal and exclusion services.
⛔️ We DO NOT provide any services for domestic DOGS or CATS.
Common Nuisance Animal & Wildlife Pests in Indianapolis, IN
Your Indianapolis home or business is at risk of an infestation from over a dozen different species from bats to snakes to squirrels. Varment Guard offers the services you need to keep these unwanted visitors away.
When it comes to safe, humane, and efficient wildlife removal in Indianapolis, IN, you can count on the experts at Varment Guard. Our professional wildlife team can help get and keep problem wildlife away from your home or business.
Indianapolis & Muncie, IN Wildlife Control Services
Customer satisfaction and our reputation for solving wildlife conflicts are our #1 priorities. Common pest control services that we provide in Indianapolis and Muncie, Indiana include but are not limited to:
---
Indianapolis, IN Varment Guard Wildlife Services
Keeping Critters in Their Place, Not Yours!
Varment Guard offers animal removal services and nuisance wildlife control for home residences and businesses. Our local Indianapolis technicians are highly trained in offering comprehensive humane wildlife control solutions. Learn about some of the most common wildlife problems in the Indianapolis area and how Varment Guard can help.
Quality & Humane Wildlife Control
See what our Indianapolis customers have to say about our services
Customer satisfaction and our reputation in solving your wildlife removal conflict is our #1 priority. The entire staff at Varment Guard is knowledgeable, trustworthy, resourceful, and passionate about preventing and solving wildlife and pest concerns for our clients. We're honored when they have something to say about it:
Looking for more information on wildlife pests?
There's nothing more powerful than knowledge when it comes to preventing and removing wildlife and pest problems. Varment Guard can give you the knowledge you're seeking with our ever-updating industry blog. Start with some of our more popular posts here:
Looking for efficient and humane wildlife control near Indianapolis, IN? 
Get in touch
 with the experts at Varment Guard today!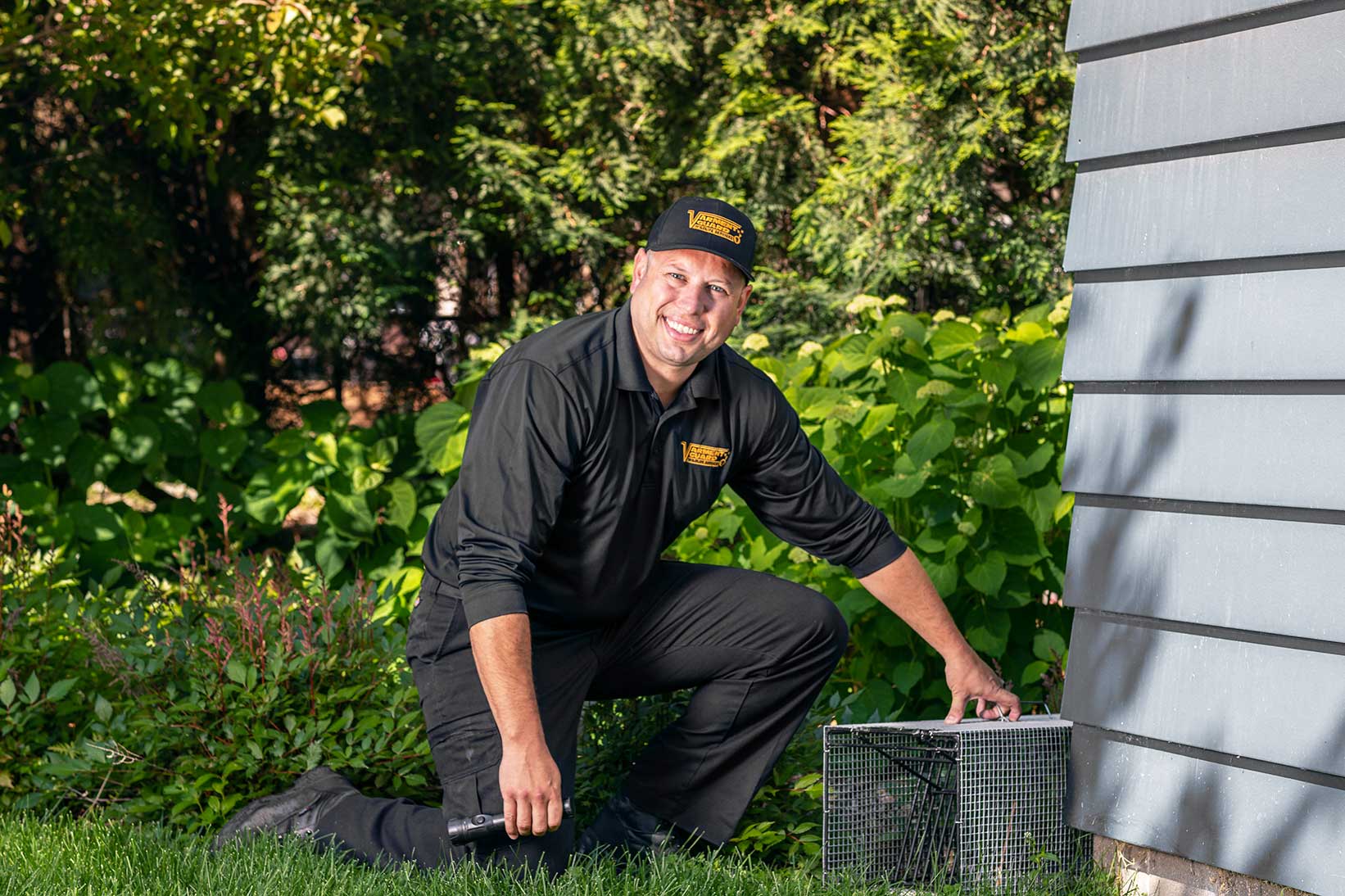 Our Local Team
Brock Rolsten
Bryant Magnus
Cole Owens
Dave Zimmer
David Simons
Derek Roop
Gabe Hartwig
Ivan Berkenstock
Jason Powell
John Payne
Johnny McQuade
Josh Jenkins
Jude Warthen
Keith Bradney
Kevin McClernon
Matt Faulconer
Michael Lyday
Michael Powell
Mitch Eccles
Patrick Landis
Will Porter
Zak Caldwell
We proudly serve the following cities:
AKRON
ALEXANDRIA
ANDERSON
ATTICA
AVON
BAINBRIDGE
BARGERSVILLE
BEDFORD
BEECH GROVE
BLOOMINGTON
BRINGHURST
BROOKSTON
BROWNSBURG
CAMBY
CAMDEN
CARMEL
CICERO
CLARKS HILL
CLAYTON
CLOVERDALE
COATESVILLE
COLUMBUS
CONNERSVILLE
COVINGTON
CRAWFORDSVILLE
CUMBERLAND
DANVILLE
DARLINGTON
DELPHI
DENVER
DUNKIRK
EATON
EDINBURGH
ELLETTSVILLE
ELWOOD
FARMLAND
FILLMORE
FISHERS
FORTVILLE
FRANKFORT
FRANKLIN
FREEDOM
GREENCASTLE
GREENFIELD
GREENWOOD
HARTFORD CITY
INDIANAOPOLIS
INDIANAPOLIS
INDIANPOLIS
INDINAPOLIS
Show All
Zip Codes
41163
46001
46011
46012
46013
46016
46017
46032
46033
46034
46036
46037
46038
46040
46041
46052
46055
46058
46060
46062
46064
46065
46068
46069
46071
46072
46074
46075
46076
46077
46105
46106
46107
46112
46113
46118
46120
46121
46122
46123
46124
46128
46131
46135
46140
46142
46143
46147
46148
46149
Show All
---