Indianapolis, IN is no stranger to distinctive wildlife pest problems. The city's proximity to the White River plays a big part in its collection of wildlife pests. Varment Guard is familiar with all the pests that roam Indianapolis and knows how to keep them away from your home or business.
Keep reading to learn more about Varment Guard's extensive commercial and residential wildlife removal and exclusion services.
Wildlife Pests in Indianapolis, IN
Your Indianapolis home or business is at risk of an infestation from over a dozen different species from bats to snakes to squirrels. Varment Guard offers the services you need to keep these unwanted visitors away.
Expert Wildlife Control Near Indianapolis, IN
When it comes to safe, humane, and efficient wildlife removal in Indianapolis, IN, you can count on the experts at Varment Guard. Our professional wildlife team can help get and keep problem wildlife away from your home or business.
(Varment Guard may not service all areas represented by the map above. Please contact us for details.)
---
Indianapolis, IN Varment Guard Wildlife Services
Keeping Critters in Their Place, Not Yours!
Varment Guard offers animal removal services and nuisance wildlife control for home residences and businesses. Our local Indianapolis technicians are highly trained in offering comprehensive humane wildlife control solutions. Learn about some of the most common wildlife problems in the Indianapolis area and how Varment Guard can help.
Quality & Humane Wildlife Control
See what our Indianapolis customers have to say about our services
The entire staff at Varment Guard is knowledgeable, trustworthy, resourceful, and passionate about preventing and solving wildlife and pest concerns for our clients. We're honored when they have something to say about it:
Looking for more information on wildlife pests?
There's nothing more powerful than knowledge when it comes to preventing and removing wildlife and pest problems. Varment Guard can give you the knowledge you're seeking with our ever-updating industry blog. Start with some of our more popular posts here:
Looking for efficient and humane wildlife control near Indianapolis, IN? 
Get in touch
 with the experts at Varment Guard today!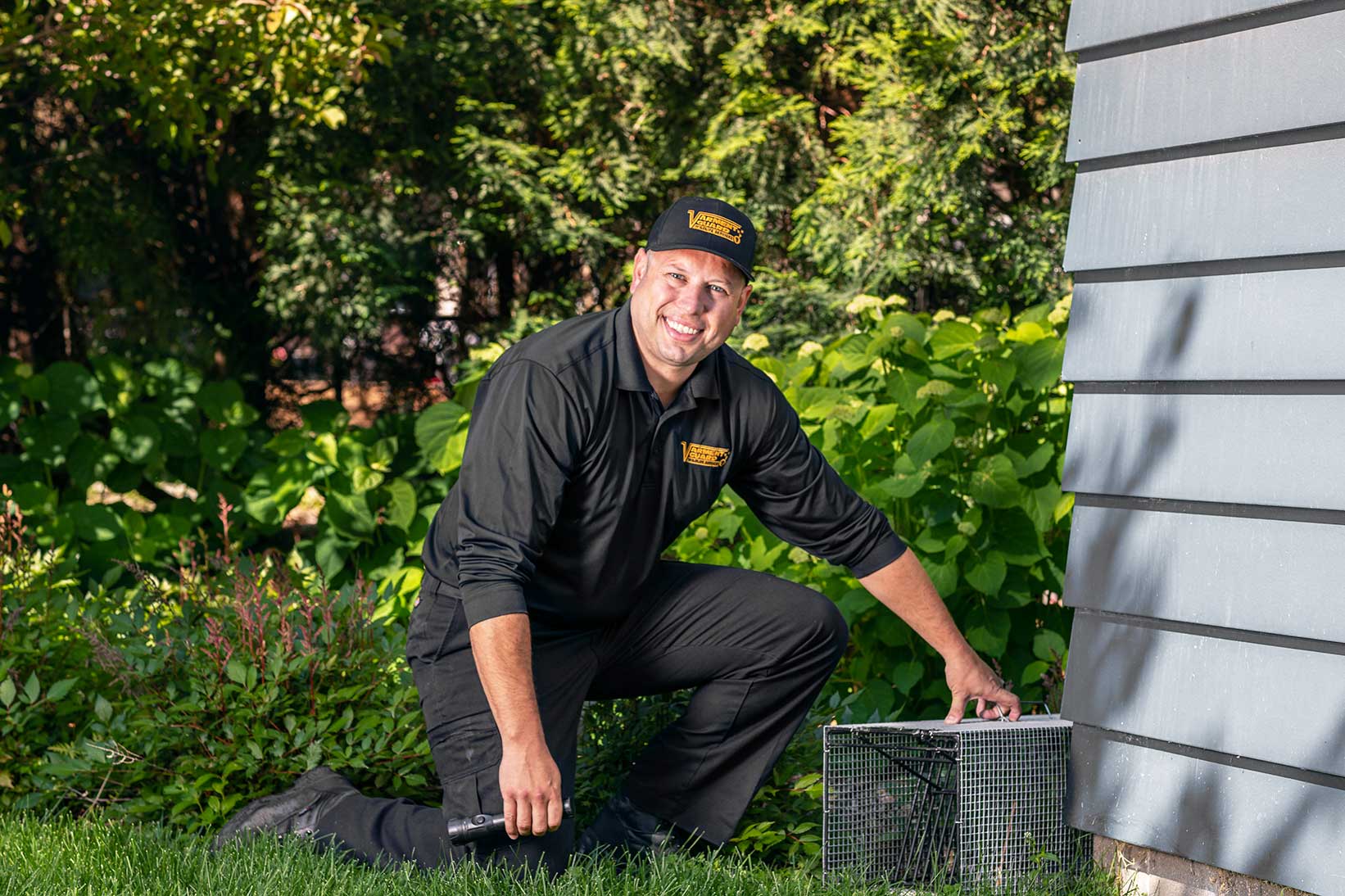 Our Local Team
Dan Glock
David Simons
Derek Roop
Erik Forks
Gabe Hartwig
Ivan Berkenstock
Jared Miller
Josh Jenkins
Josh Sefton
Kavin Idle
Kevin McClernon
Mike Gerhardstein
Mitch Eccles
Patrick Landis
Rodney McGillvary
We proudly serve the following cities:
ALEXANDRIA
ANDERSON
ANYWHERE
ATTICA
AVON
BARGERSVILLE
BLOOMINGTON
BRINGHURST
BROOKSTON
BROWNSBURG
CARMEL
CHALMERS
CHESTERFIELD
CICERO
COLUMBUS
CONNERSVILLE
COVINGTON
CRAWFORDSVILLE
CUMBERLAND
DANVILLE
FISHERS
FORTVILLE
FRANKFORT
FRANKLIN
GREENCASTLE
GREENFIELD
GREENWOOD
HILLISBURG
INDIANAPOLIS
KNIGHTSTOWN
KOKOMO
LAPEL
LOGANSPORT
MARION
MARTINSVILLE
MCCORDSVILLE
MONON
MONTICELLO
MOORESVILLE
MULBERRY
MUNCIE
NASHVILLE
NEW CASTLE
NEW PALESTINE
NINEVEH
NOBLESVILLE
OAKLANDON
PARAGON
PERU
PLAINFIELD
Show All
Zip Codes
43077
46001
46012
46013
46016
46017
46032
46033
46034
46037
46038
46040
46041
46051
46055
46058
46062
46069
46074
46075
46077
46106
46112
46122
46123
46131
46135
46140
46142
46143
46148
46151
46158
46163
46164
46166
46168
46173
46176
46184
46201
46202
46203
46204
46205
46214
46216
46217
46218
46219
Show All
---