Expert Wildlife Control Near Terre Haute, IN
Terre Haute, IN is no stranger to distinctive wildlife pest problems. The city's proximity to the St. Wabash River plays a big part in its collection of wildlife pests. Varment Guard is familiar with all the pests that roam Terre Haute and knows how to keep them away from your home or business.
From start to finish, our licensed Terre Haute animal removal team will begin with a comprehensive inspection. Attic inspections, roof inspections, and foundation inspections. We'll locate all animal entrance points and complete animal exclusions, animal entrance close-ups, and animal damage repair.
Keep reading to learn more about Varment Guard's extensive commercial and residential wildlife removal and exclusion services.
Varment Guard may not service all the areas the map above represents. Please get in touch with us for service area details.
Common Nuisance and Wildlife Pests in Terre Haute, IN
Your Terre Haute home or business is at risk of an infestation from over a dozen different species, from bats to snakes to squirrels. Varment Guard offers the services you need to keep these unwanted visitors away.
When it comes to safe, humane, and efficient wildlife removal in Terre Haute, IN, you can count on the experts at Varment Guard. Our professional wildlife team can help get and keep problem wildlife away from your home or business.
Terre Haute Pest Control Services 
Customer satisfaction and our reputation for solving wildlife conflicts are our #1 priorities. Common pest control services that we provide in Terre Haute include but are not limited to: 
Terre Haute Bat Removal and Exclusion. From a bat entry inspection to a bat colony evaluation, we take every precaution and step until there are no more signs of bats in the house.
Terre Haute Mice Control. Our mouse removal professionals locate and seal up all possible mouse entrance points and offer optional ongoing mouse trapping.
Terre Haute Mole Trapping and Control. We trap and remove moles in yards without using poisons or the big dagger type traps.
Terre Haute Raccoon Removal and Damage Repair. Our team offers the most innovative raccoon removal techniques in the industry. Our techs have nearly 40 years of combined experience in raccoon removal, raccoon control, and raccoon trapping.
Terre Haute Groundhog Trapping and Removal. Our wildlife pest removal technicians are licensed specialists. They can remove and control the groundhogs in your yard.
Terre Haute Skunk Removal and Exclusion. Our trappers remove skunks digging in yards and lawns, trap and remove skunks in crawl spaces, remove dead skunks, and get skunks out of sheds and outbuildings.
Terre Haute Squirrel Control and Removal. We provide squirrel removal from attics and walls in all types of buildings.
Terre Haute Bird Removal and Prevention.  When birds are causing problems in and around your property, our technicians are the ones to call. We can perform prompt removal of birds in the chimney, birds in the attic, birds flying around the house or in a business, and more.
Varment Guard Wildlife Services in Terre Haute, IN
Keeping Critters in Their Place, Not Yours!
Varment Guard offers animal removal services and nuisance wildlife control for home residences and businesses. Our local Terre Haute technicians are highly trained in offering comprehensive humane wildlife control solutions. Learn more about some of the most common wildlife problems in the Terre Haute area and how Varment Guard can help solve those problems:
Wildlife Removal for All Areas of Your Terre Haute Home
We cover all areas of your yard and home to remove any invasive pest you encounter. Call us for any of the following services:
Remove Animals from Your Attic in Terre Haute, IN.
Bats, raccoons, mice and squirrels in your attic are noisy, messy and destructive. They can enter through vents or holes in your soffit and fascia.
We offer fast, professional attic cleaning to remove dangerous and unhealthy animal waste. We also repair damage, plug holes and replace ruined insulation.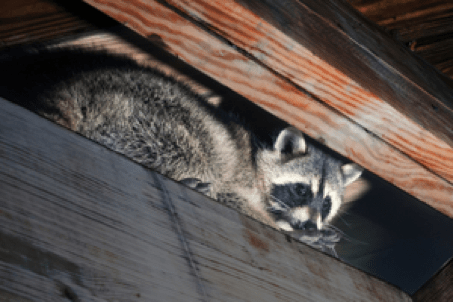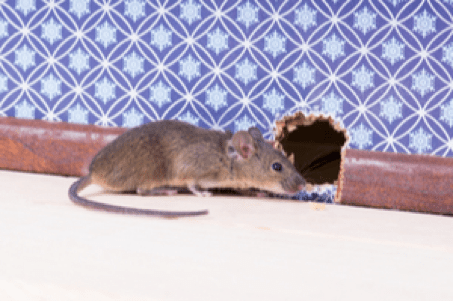 Remove Animals from Your Walls and Crawlspace in Terre Haute, IN.
Mice, squirrels and racoon babies can find their way into your walls or crawlspaces. They can also get into ducts and damage your HVAC system and furnace. The last thing you want is a trapped animal that begins to smell.
Let us get critters out of the tight spaces in your home.
Remove Wildlife from Under Sheds and Decks in Terre Haute, IN.
Possums, groundhogs and skunks like to make their homes under your shed or deck. They can dig deep and cause damage to your foundation and yard.
We'll remove any pest burrowing around your home and put measures in place to ensure they don't come back.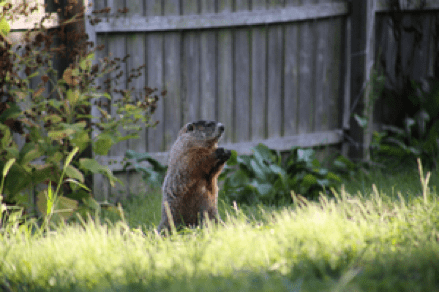 Quality & Humane Wildlife Control
See what our customers have to say about our services
The entire staff at Varment Guard is knowledgeable, trustworthy, resourceful, and passionate about preventing and solving wildlife and pest concerns for our clients. We're honored when they have something to say about it:
How Do I Get Started with Wildlife Control Near Me?
When it comes to safe, humane, and efficient wildlife removal in Terre Haute, IN, you can count on the experts at Varment Guard. Schedule a service today to see for yourself.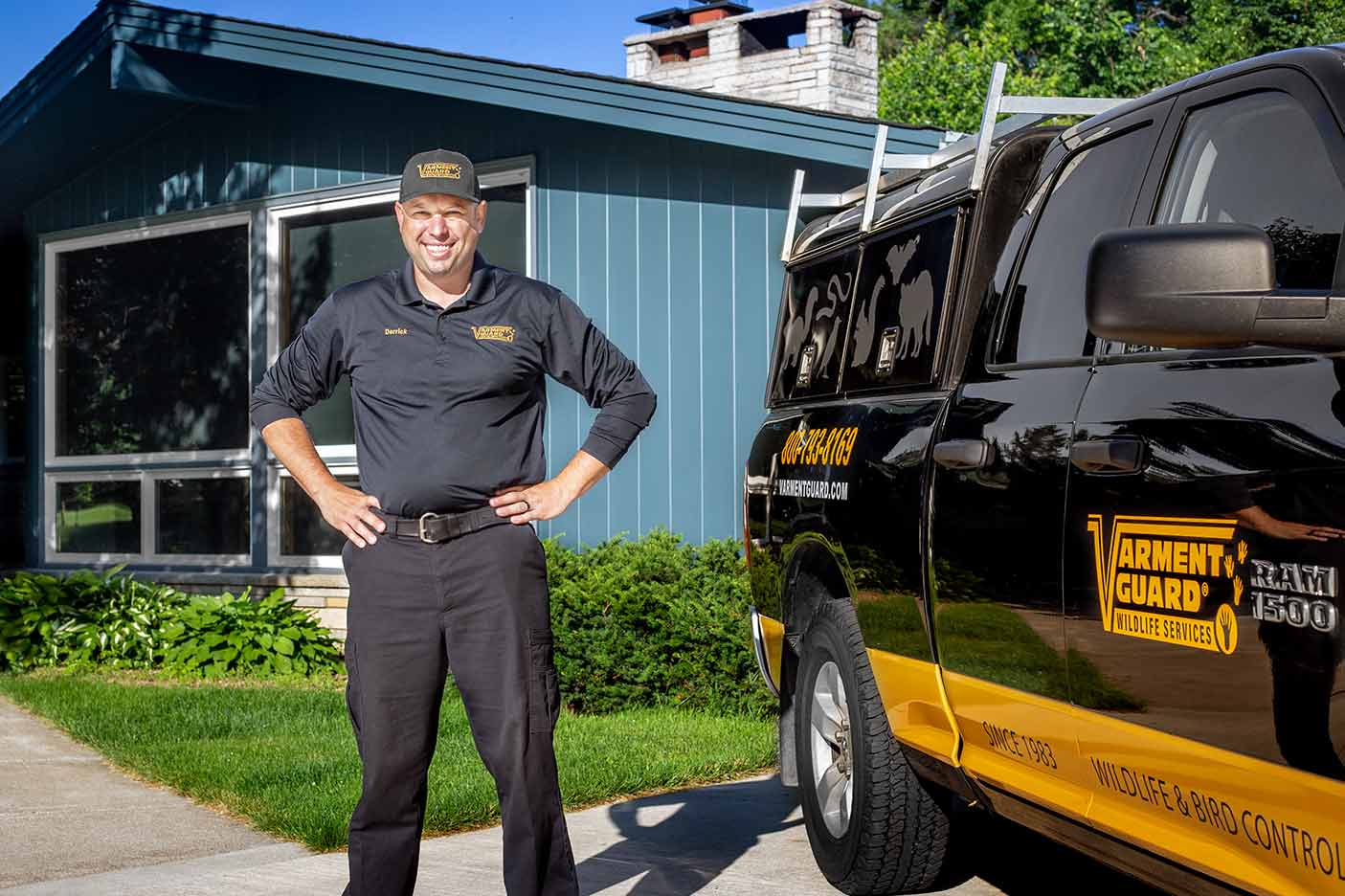 Looking for more information on wildlife pests?
There's nothing more powerful than knowledge when it comes to preventing and removing wildlife and pest problems. You can find tons of information about pests in your area by checking out our ever-updating industry blog. Not sure where to start? Check out these posts about pests in your area:
Looking for efficient and humane wildlife control near Terre Haute, IN?
Get in touch
 with the experts at Varment Guard today!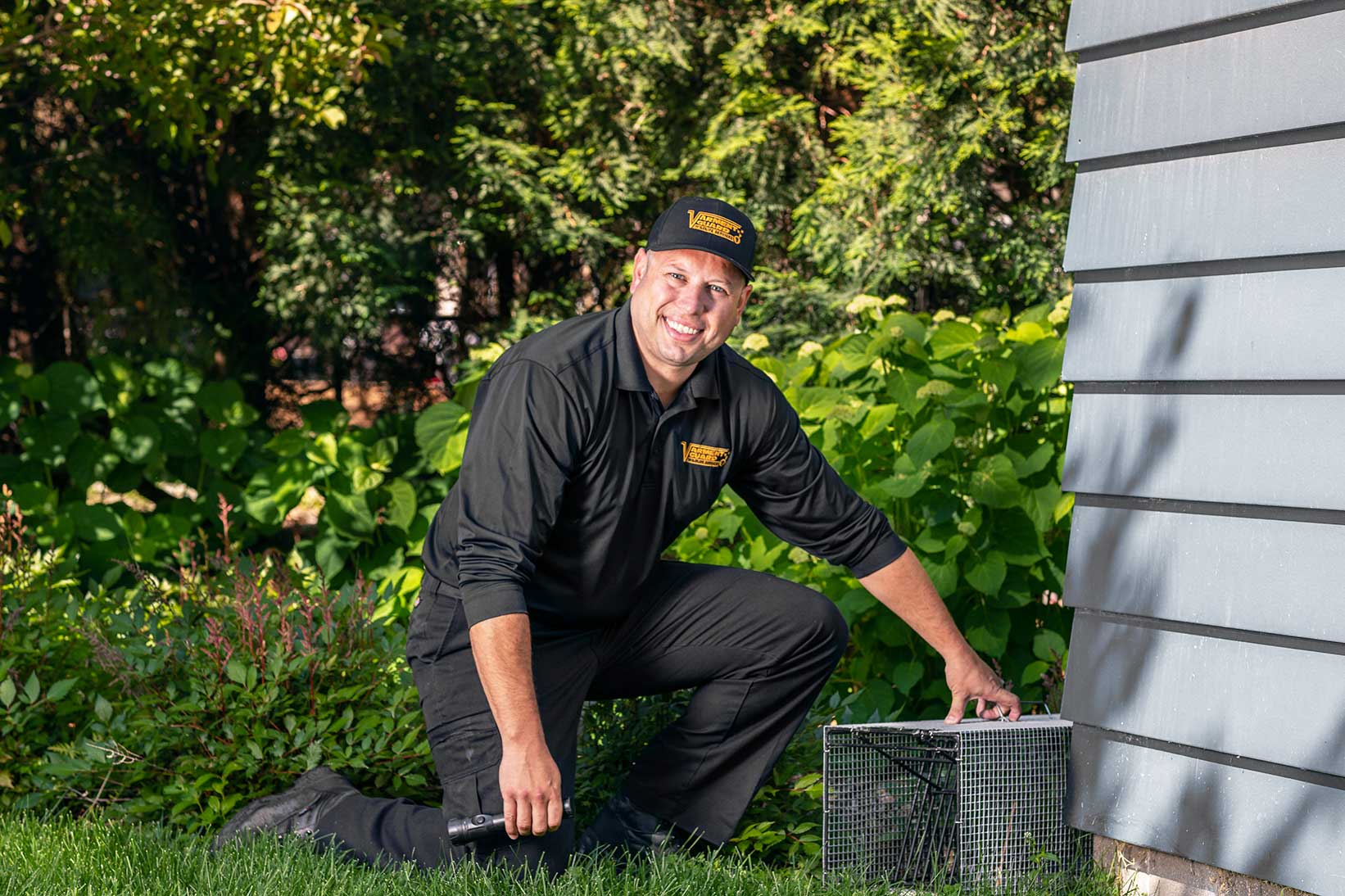 Our Local Team
Benjamin Klingstein
Brandon Followell
Bryant Magnus
Chris O'Banion
David Simons
Jared Miller
Jason Powell
Josh Jenkins
Melissa Loveall
Michael Lyday
Michael Powell
Will Porter
Zachary Dunlap
We proudly serve the following cities:
BRAZIL
BRIDGEPORT
CASEY
CAYUGA
CENTER POINT
CHRISMAN
CLAY CITY
CLINTON
EDGEWOOD
FARMERSBURG
HILLSDALE
HUTSONVILLE
JASONVILLE
LAWRENCEVILLE
LINTON
MARSHALL
MONTEZUMA
NORTH TERRE HAUTE
OAKTOWN
PARIS
PERRYSVILLE
ROBINSON
ROCKVILLE
ROSEDALE
SHOALS
SULLIVAN
TERRE HAUTE
TERRE HAUTETERRE HAUTE
VINCENNES
WASHINGTON
WEST TERRE HAUTE
WEST UNION
WORTHINGTON
Zip Codes
47438
47441
47471
47501
47561
47581
47591
47802
47803
47804
47805
47807
47809
47834
47840
47841
47842
47850
47854
47862
47872
47874
47882
47885
47928
47974
61924
61944
62417
62420
62426
62433
62439
62441
62454
62477
---