Terre Haute, IN is no stranger to distinctive wildlife pest problems. The city's proximity to the St. Wabash River plays a big part in its collection of wildlife pests. Varment Guard is familiar with all the pests that roam Terre Haute and knows how to keep them away from your home or business.
Keep reading to learn more about Varment Guard's extensive commercial and residential wildlife removal and exclusion services. You can also get in touch with our expert pest control team any time!
Wildlife Pests in Terre Haute, IN
Your Terre Haute home or business is at risk of an infestation from over a dozen different species from bats to snakes to squirrels. Varment Guard offers the services you need to keep these unwanted visitors away.
Expert Wildlife Control Near Terre Haute, IN
When it comes to safe, humane, and efficient wildlife removal in Terre Haute, IN, you can count on the experts at Varment Guard. Our professional wildlife team can help get and keep problem wildlife away from your home or business.
(Varment Guard may not service all areas represented by the map above. Please contact us for details.)
Varment Guard Wildlife Services in Terre Haute, IN
Keeping Critters in Their Place, Not Yours!
Varment Guard offers animal removal services and nuisance wildlife control for home residences and businesses. Our local Terre Haute technicians are highly trained in offering comprehensive humane wildlife control solutions. Learn more about some of the most common wildlife problems in the Terre Haute area and how Varment Guard can help solve those problems:
Quality & Humane Wildlife Control
See what our Terre Haute customers have to say about our services
The entire staff at Varment Guard is knowledgeable, trustworthy, resourceful, and passionate about preventing and solving wildlife and pest concerns for our clients. We're honored when they have something to say about it:
Looking for more information on wildlife pests?
There's nothing more powerful than knowledge when it comes to preventing and removing wildlife and pest problems. You can find tons of information about pests in your area by checking out our ever-updating industry blog. Not sure where to start? Check out these posts about pests in your area:
Looking for efficient and humane wildlife control near Terre Haute, IN?
Get in touch with the experts at Varment Guard today!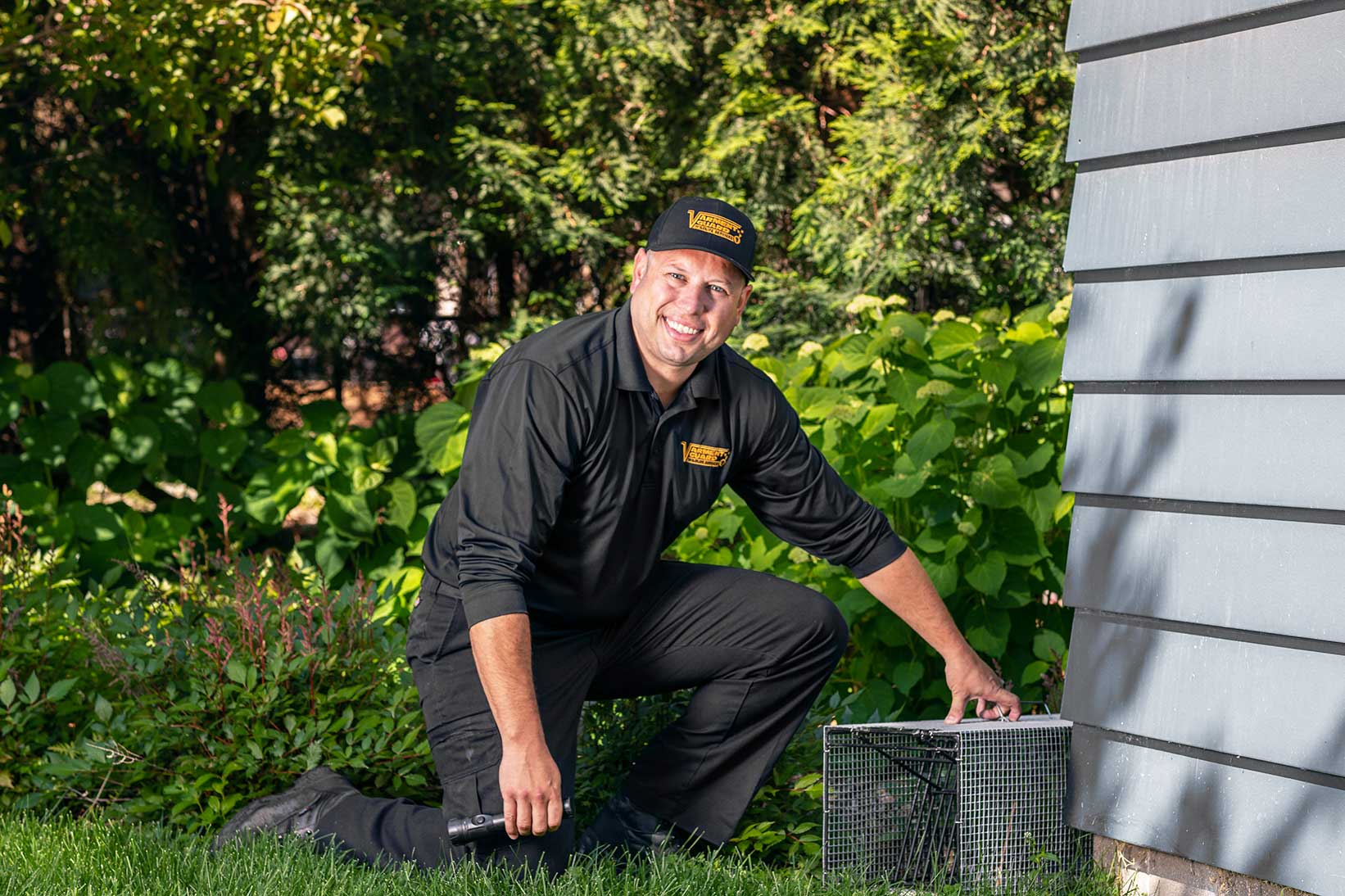 Our Local Team
---