Keeping pests out of your home
is far preferable to clearing them out only after they get inside. The problem is, pests are tenacious and creative little jerks, and they have all the time in the world. Even as you seal up one access point, the passing of time and harsh weather might be creating another. The only guaranteed way to keep pests out is to continue monitoring them and updating your prevention plan all year. Enter
Varment Guard's "Home Service" program
.
The Home Service Program is a year-round, pest protection service. Here's how it works: A Varment Guard professional comes to your home once a quarter. They check on and recalibrate their prevention strategies, they ask you questions and incorporate your answers into their strategy. When it comes to
effective pest prevention service
, the Home Service program is the gold standard. Get it?! Here are the three best reasons why you should consider investing in year-round pest protection service.
3. Service that adapts to match your needs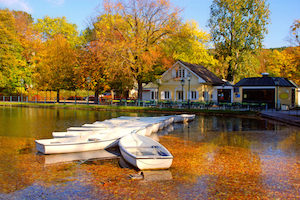 During the first visit, your technician conducts a thorough inspection of your home. During this inspection, they identify where pests could get in and why they want to. Then, they ask about your concerns, and whether there's anything special they should consider while designing your anti-pest strategy. Once they've collected all the info they need, your technician will put together your personalized pest prevention strategy. You get a protection plan customized to your unique problems, requirements, and concerns. But it doesn't end there.
The real advantage of the Home Service program is it gives us the opportunity to adapt to changing circumstances. As seasons change, different pests come to your home for different reasons and use different means to get inside. During all consultations after the first, your technician reviews their original strategy and updates it to handle new considerations. You get the best pest control for the most pressing vectors of the moment, all year long.
2. You're prepared for the unexpected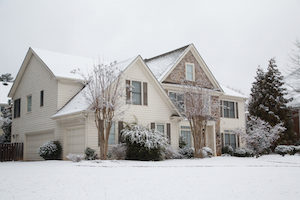 So what happens if the initial strategy fails before your next scheduled visit? What if a pest problem you didn't calibrate for makes itself apparent? It wouldn't make much sense if the program that's all about adaptability couldn't adapt to the unexpected. That's why if any Home Service client calls with a new pest problem covered under their plan, their technician will take care of it right away, free of charge.
When you choose Home Service, you're choosing 365 days of pest protection. The Home
Service program covers
ants
,
roaches
,
wasps and bees
,
spiders
,
fall invaders
,
rodents
, and more. If a Home Service client has a problem with
any
of these, then immediate help is a call away. And just because it's fast doesn't mean it isn't effective. Every time you call you get the best response possible. That means the whole shebang--proactive interior and exterior vector control, repellent treatment plans--whatever keeps the pests away.
1. Pest control that understands
you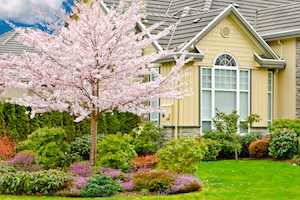 The best reason Home Service works so well is also the most obvious. The more time a technician gets to learn about your home and problems, the better they can help you. During their visits, your technician isn't just updating for the seasons; they're updating to account for what they learn. The more info a technician has, the better a job they can do. There's no better way to get the info they need than the Home Service program.
Every living situation is different, and so every pest problem has a different solution. Over the course of the year, your technician figures out how to solve your unique problem with an equally unique solution. The pest control strategy you end up with is one that's perfectly suited to
your
home and needs. It accounts for structural problems, elements of the home that attract pests, and more. Home Service works so well because it doesn't just get to know the pests; it gets to know
you
.
The most common misconception about year-round pest prevention is that it's designed only for people with
major
pest problems. It makes sense; who else would need
that much
pest control? That's not what Home Service is, however. Year-round pest prevention isn't about the severity or even the frequency of the problem. It's about making sure you're getting the best pest control service possible, whenever you need it.
Varment Guard's Home Service program, therefore, isn't just for people who need a lot of pest control help. It's for any homeowner who wants to make sure they're covered by the best service they can possibly have. If you're interested in Home Service pest control,
give Varment Guard a call today
. We look forward to helping you solve your problem! If you need help with a pest problem right away, we can help with that, too. Whatever your pest issue, Varment Guard is happy to provide the solution. Have a great, pest-free year!