Mother Nature doesn't sleep in winter. She might slow down as the mercury drops but winter wildlife is resilient and active critters still need to eat. If you're encountering problems with wildlife near your home or business, hiring a wildlife removal company may be your best option.
Dealing with wild animals can be tricky. It can be even trickier when it's cold or snowy out. We cover some of the irksome animals that persist all year long and why we're experts at wildlife removal in every season, especially winter.
What Animals are Active in the Winter?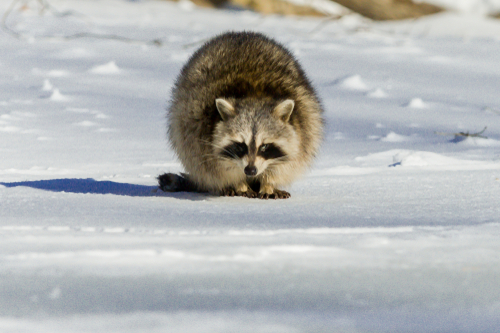 There are plenty of wildlife pests that remain active during the winter months. Their behaviors may change to adapt from the spring and summer months, but that doesn't mean they're not causing trouble around your property.
Here are a few "off-season" wildlife pests to look out for: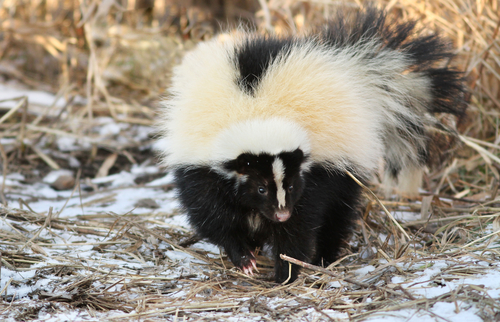 Hiring a Wildlife Control Company During Winter Time
Now you know which animals are active in the winter—each of which has a knack for distributing trash in your yard, leaving waste in your garden or living in your chimney. Luckily, wildlife control can help prevent these things.
Not only does Varment Guard remove nuisance wildlife, we also offer long-term solutions to make sure the problem doesn't reoccur. Hiring an expert who understands wild animal behavior and knows how to safely and humanely remove them will make life easier for you and the animals in question. Here are five things Varment Guard can do to keep your property wildlife-free this winter:
Trapping. We use safe and effective live traps to remove animals.Trapping. We use safe and effective live traps to remove animals.
Exclusion. We look at ways to keep animals wild and away from your home or business.
Habitat modification and cultural control. We study animal behavior as a means of control.
Structural damage repair. We repair damage to prevent wildlife from returning.
Repellent and prevention. We use the latest and safest wildlife deterrents.
Our trained professionals use safe and humane methods of animal control to ensure that your wildlife problem is fully addressed. We are thorough at every step from identification to removal to cleanup and prevention. We take pride in solving your wildlife challenges while also keeping animals safe.
Don't Let Winter Wildlife Leave You Out in the Cold
Whether you've got a specific pest problem you need solved or you'd like to be prepared with long-term preventive solutions, we can help. Don't let critters invade your winter wonderland, contact Varment Guard today.